In Your Space Series - "Connecting Through Pop Culture: Rob's "I Love Lucy" Pieces"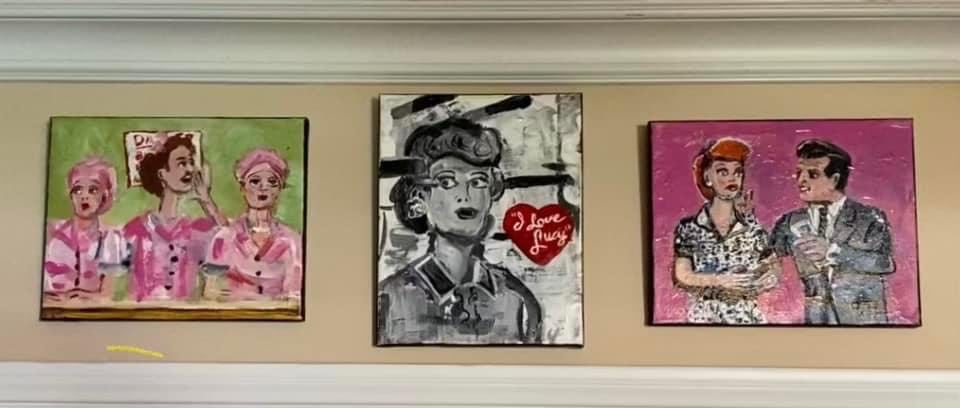 Today, I am excited to highlight my friend Rob's "I Love Lucy" collection as part of my ongoing series on collectors and the works they cherish. Rob's collection includes various genres from my inventory, but these three pieces hold a special place in my heart as they were a commission and a surprise for his wife's birthday.
"I Love Lucy" has been a beloved show for generations, and it's incredible how pop art can connect people because of its popularity. My connection to the show is that many moons ago, my mom credits it as one of the things that helped her learn English when she came to this country. How cool is that?
Pouring good vibes into these pieces was a breeze because of my familiarity and fondness for the show. I adore the way this triptych looks and am thrilled to see it in Rob's collection. The candy factory scene drives it all home for me!
Thank you, Rob, for allowing me to showcase your amazing collection. Stay tuned for more highlights from my series on collectors and their beloved works.
-Sergio Santos
#ilovelucy