In Your Space Series - D&J Glove Repair: A Perfect Fit!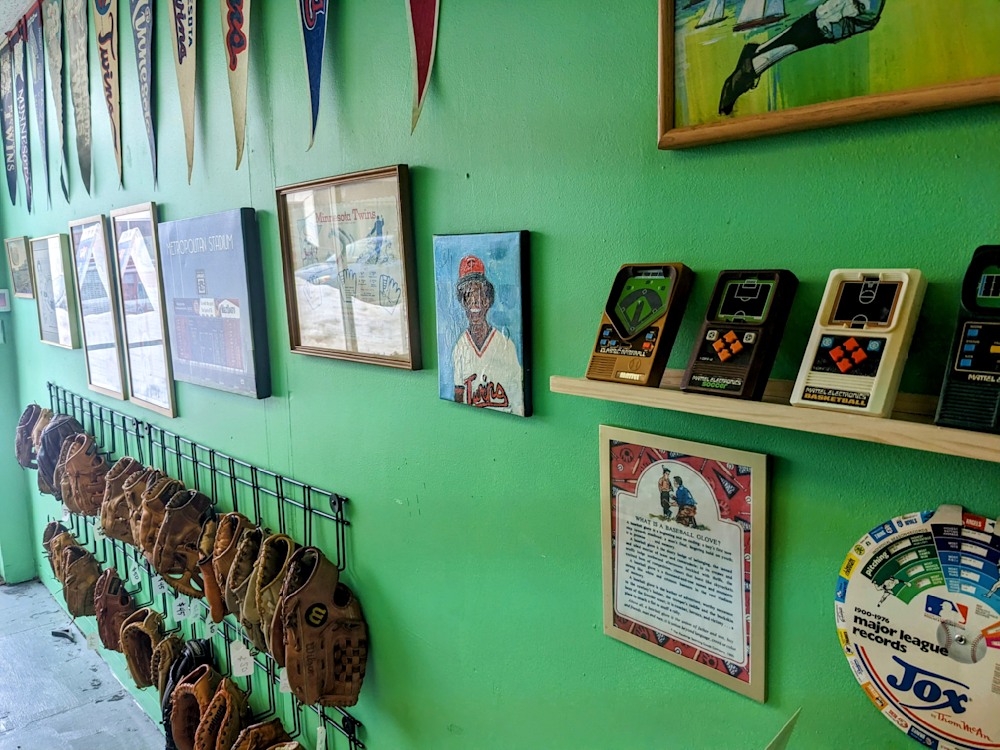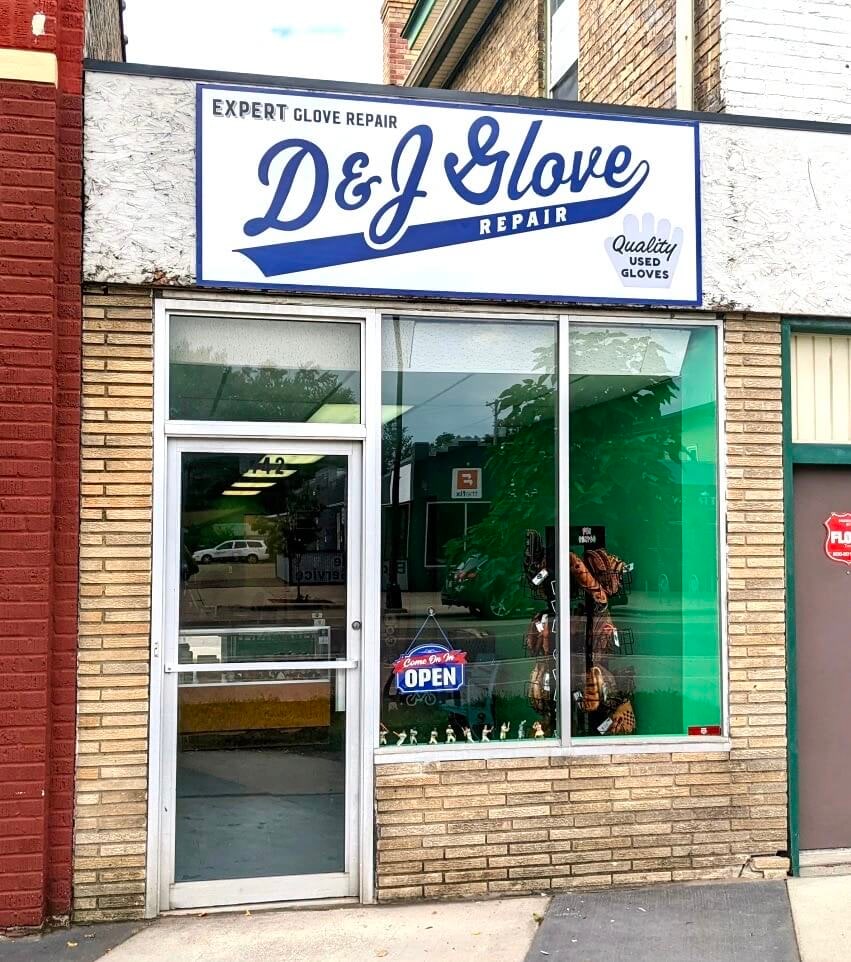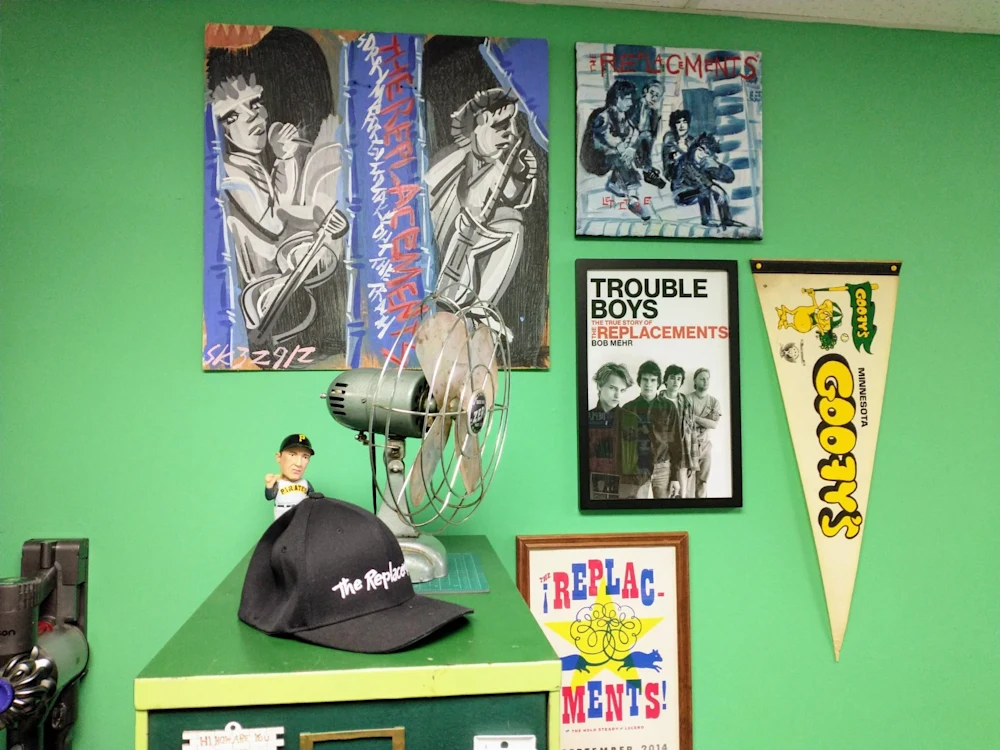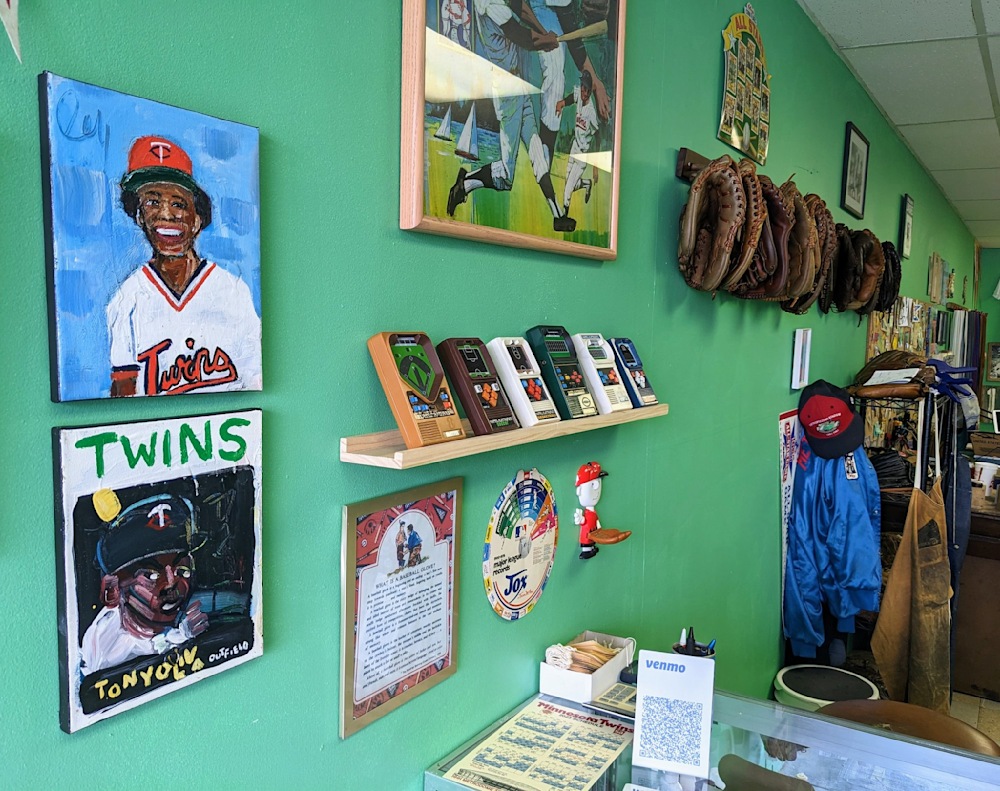 I'm excited to feature D&J Glove Repair in Minneapolis for my latest "In Your Space" series! Out of all the submissions, these pieces look the most at home in their space. The Rod Carew, Tony Oliva, and Replacements pieces deinitely have home field advantage. D&J is run by a passionate father-son duo, Jimmy and Dom, who have been repairing gloves since 2010. Their dedication to their craft and attention to detail are truly inspiring, and I am so delighted to share some of their world with you.
I recently chatted with Jimmy over email and was struck by his passion for his craft. He said (regarding glove repair), "Everyone of them can be a puzzle and [I] get immense satisfaction completing a tricky relacing job. I'm sure painting can be its own puzzle in a way, what colors to start with, what to layer over what, etc…" I couldn't agree more! It reminded me of Aristotle's idea of actualization - the archer who practices until they hit the perfect shot. Jimmy's process is similar - each glove repair and each painting is its own journey.
It's an honor to have my art in D&J's shop, and I hope to visit someday. If you're in Minneapolis, check them out and say hi to Jimmy and Dom! You can find Jimmy on Twitter at @DJGloveRepair, and there is a link to his website in his profile. And as always, if you have any of my art in your space, I'd love to see it - share a photo and I'll send you a 35% off code for any of my pieces. Thanks for following along!
-Sergio Santos