In Your Space Series: "From Miniature to Giant: My Pop Art Experiment"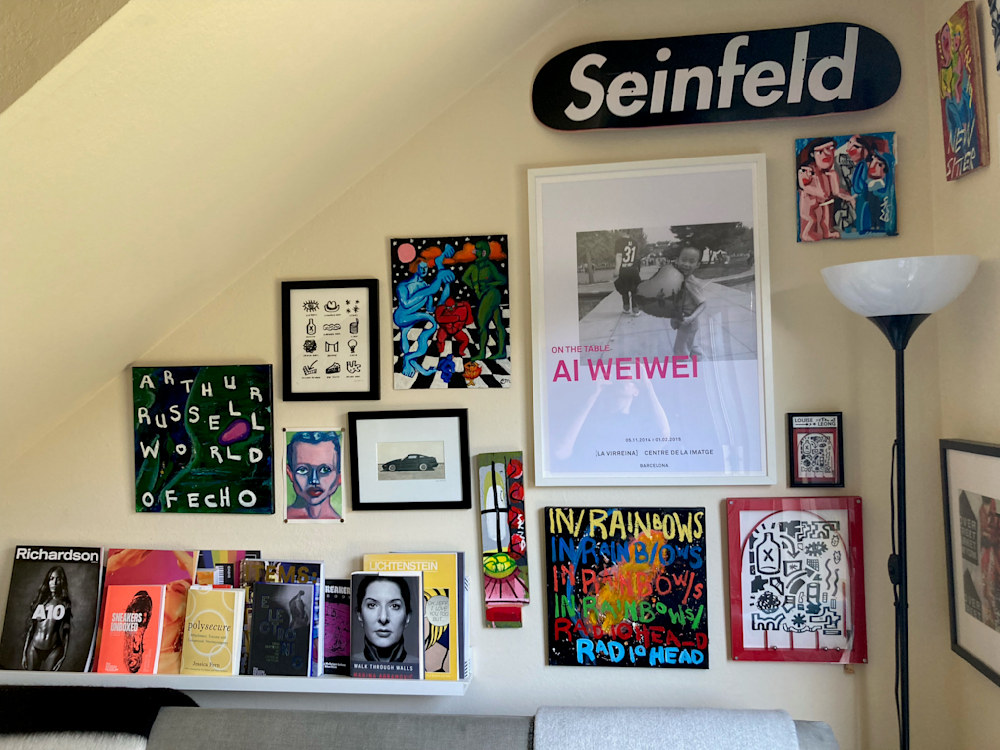 In Your Space Series: "From Miniature to Giant: My Pop Art Experiment"
I've always been fascinated by popular culture and how it reflects and influences our society. However, when it came to incorporating it into my own artwork, I held back for a while. But that changed when I found myself in a new land, away from Houston where I had lived for a long time.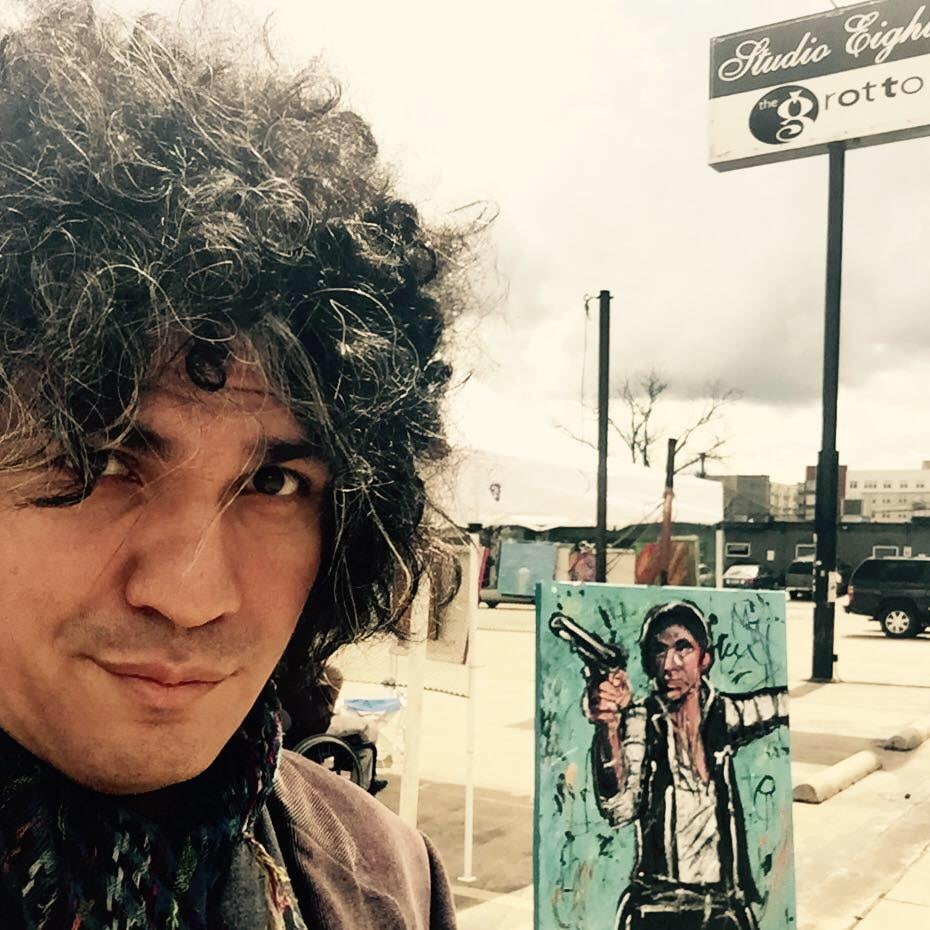 I only knew one person in north Texas, so as an artist, it was like starting over again audience-wise. In an effort to boost my art sales, I set up shop in a parking lot near some local art museums. Despite being situated in a prime location, my little tent wasn't attracting the attention I wanted.
That's when I decided to take a chance and experiment with using popular culture as inspiration in my paintings. Instead of creating miniature pieces, I went big with giant remixes of album covers that I loved. To my delight, this move paid off - cars started stopping to check out my rogue tent.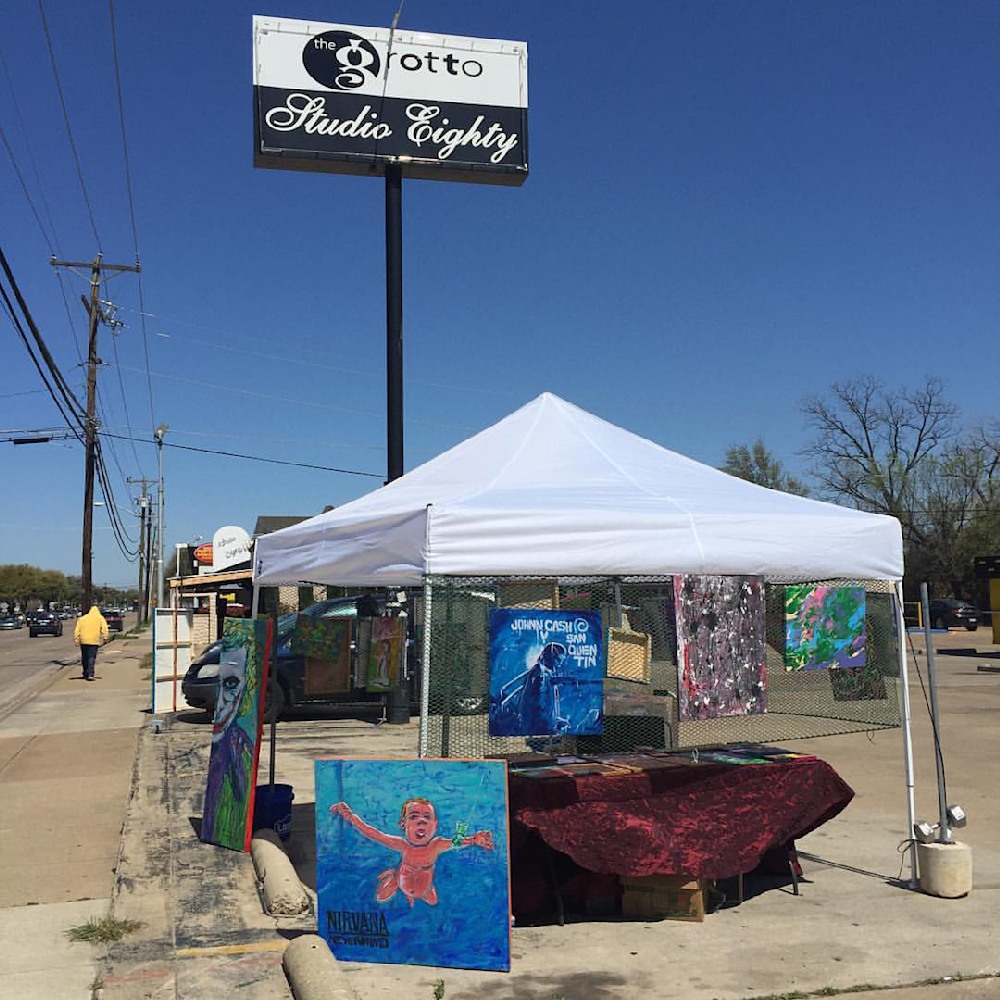 Not only did my new pieces inspired by popular culture help pay the bills, but they also gave me a deeper appreciation for pop art. There's a shared language in using popular culture thematically, and I love the conversations that come from it. It's like sending out a bat signal and finding kindred spirits. That's how the pop art explosion happened in my lexicon of work!
In today's image, sent to me by Lex, I'm thrilled to see two of my pieces nestled among so many other works of art, pop references, and books. All of these elements work together in a dynamic dialogue, and I can't get enough of it. It's amazing to see my artwork in the mix, and it's especially exciting when it resonates with someone else who appreciates popular culture as well.
If you have any photos of my artwork that you'd like to share with me, I would be so grateful. As a thank you, I'm offering a code for 35% off my artwork. Thanks for reading, and I hope to hear from you soon!