In Your Space Series: Grabbing Some Cold Ones at the Wall of Geek!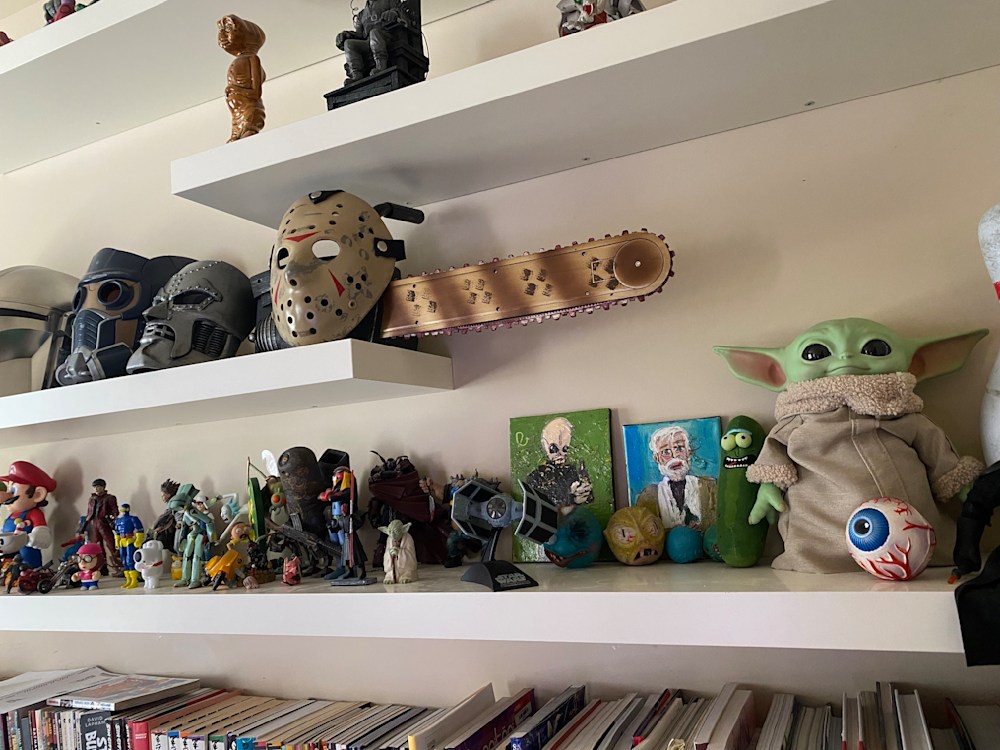 In Your Space Series: Grabbing Some Cold Ones at the Wall of Geek!
As an artist, I am frequently asked about the inspiration behind my paintings. Although my most popular pieces are pop-art based, what truly brings me joy is creating works that evoke laughter. I believe humor is a powerful tool in art, and it is fulfilling to witness others appreciating it.
Among my favorite painting series is one featuring pop-culture icons enjoying a cold brew. Although I am uncertain about why I began painting Star Wars among many other characters and personalities drinking, it has been an amusing and engaging theme for me over the past few years.
When I put out a call for photos related to this "In Your Space Series", I received a message from Paul, who shared, "For the past couple of years, I have been purchasing one of your paintings of a Star Wars characters drinking for my friend. They now have the distinction of being on his 'Wall of Geek!'" Receiving this message and the accompanying image made my day.
Although I cannot always be humorous, when inspiration strikes, I welcome it. Being able to elicit a smile or a laugh from someone through my art is a gift that I cherish. If you have any of my artwork displayed in your home, I would be thrilled to see it! As a gesture of gratitude, I offer a 35% discount on my artwork for those who share pictures of my pieces in their home, along with the opportunity to showcase and write about them.
-Sergio Santos