In Your Space Series - "Stealing Bases and Lo-Fi Aesthetics: Childhood Memories of Rebellious Baseball Cards"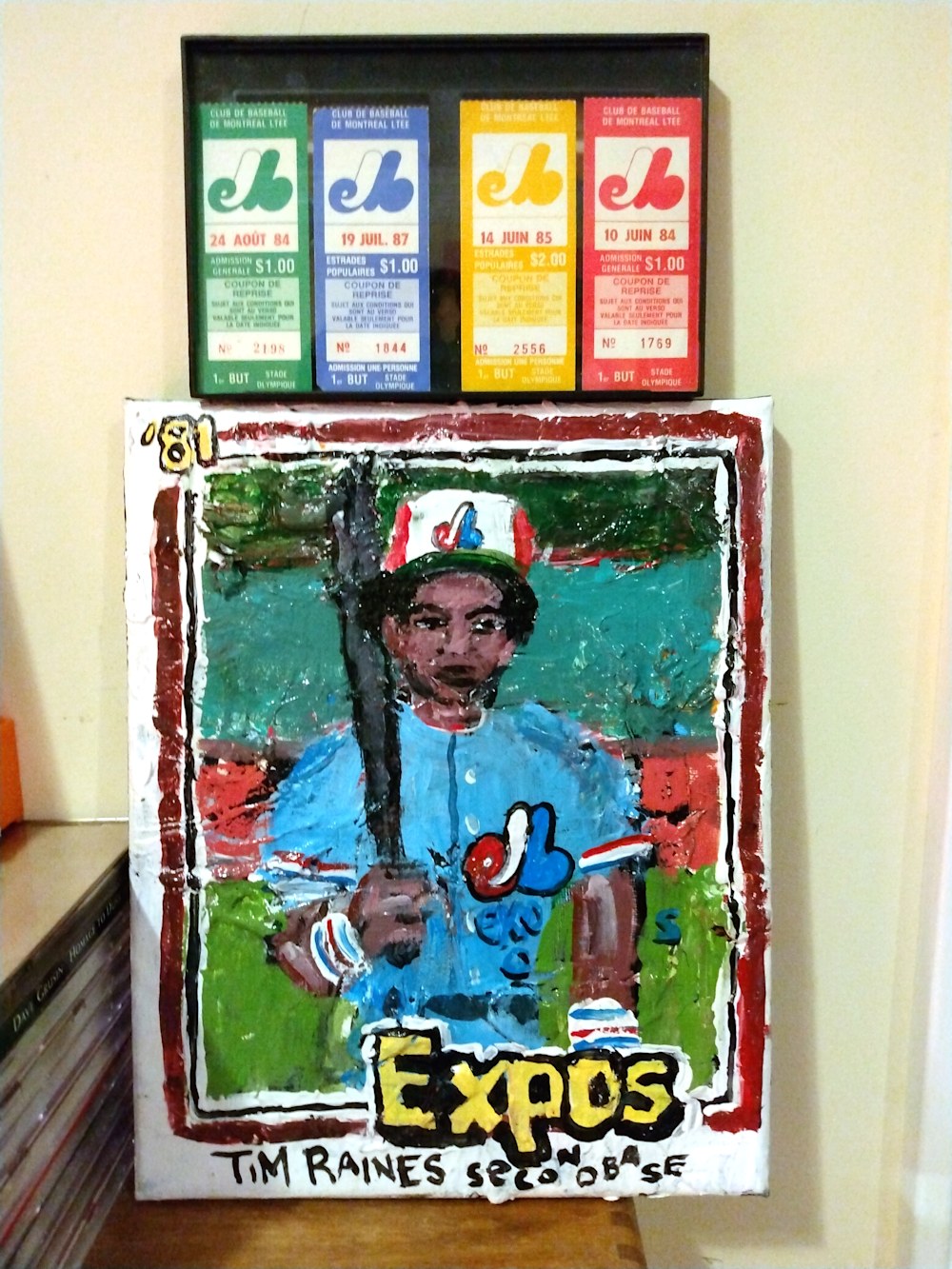 In Your Space Series - "Stealing Bases and Lo-Fi Aesthetics: Childhood Memories of Rebellious Baseball Cards"
As a kid, I was always drawn to the rebellious side of things. The phrase "stealing bases" sounded so righteous to me, and it was no surprise that I was fascinated by the speed demons of the baseball world, like Tim Raines. But it wasn't just the players who exuded a sense of rebellion; it was also the baseball cards themselves.
Recently, my friend Mark from California sent me a picture of my painting of Tim Raines on a 1981 Donruss Card, with Expos game tickets from that era hovering above him. Rock looks so at home. It brings back a flood of memories of my childhood love for baseball cards.
The 1981 Donruss set, and even as a child, I could deduce that their visual quality was, well, sub-par. But strangely, it made me love them even more. There was something about their unconventional aesthetics that appealed to me, and it became my jam. It was where the glory lived, in the charm of these cards that were different.
As my nerdy obsession with baseball cards evolved, I delved into their history and learned that the 1981 Donruss set, along with the 1981 Fleer set, were launched around the same time as competitors to Topps. Fleer had a prior history but seemed to have been out of the game for a while.
Even as a child, I deduced that these companies had smaller budgets, and it showed in their photography and graphic design. But that only made me appreciate them more, as they represented an underdog spirit and a rebellion against the status quo. I don't think much has changed with me. This spirit lives in my core!
Do you have images of my artwork in your environment? I'd love to see them and write about them! As a thank you, I offer a 35% off code for any of my artwork. Until next time, let the love for nostalgic aesthetics and the glory of rebellious imperfections continue to thrive!
-Sergio Santos