In Your Space Series: "The Artist's Mancave: Where Primitive Scrawls Come to Life"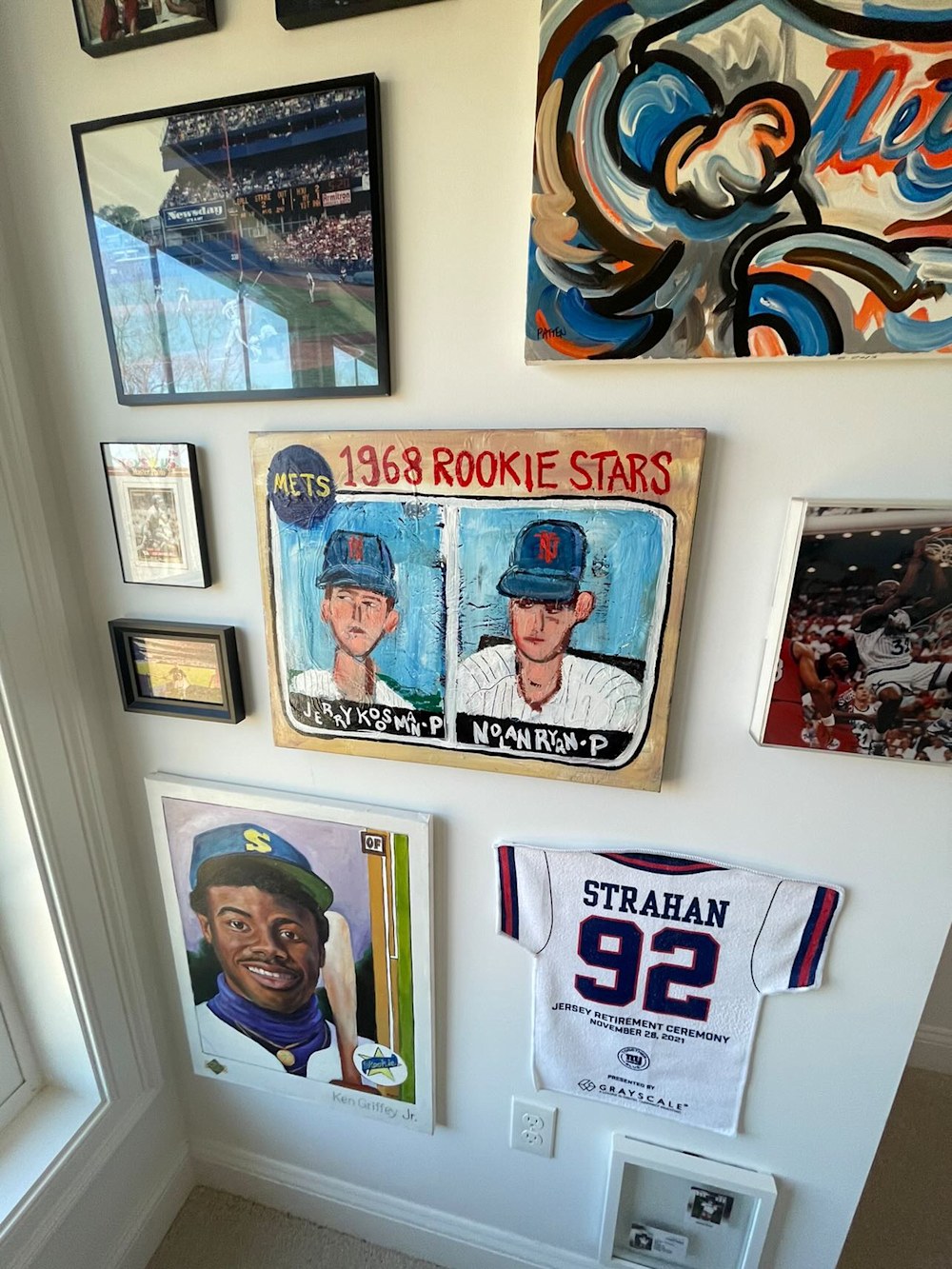 In Your Space Series: "The Artist's Mancave: Where Primitive Scrawls Come to Life"
From a young age, the idea of selling my artwork was never a problem for me. It just made sense, even when I was only 18 years old. I didn't want to hoard my own creations, but if I could sell them and use the money to fund new projects, that seemed like a brilliant idea.
Initially, I showcased and sold my artwork at indoor art shows. But when I transitioned into painting, I began exhibiting outdoors. While the process was somewhat similar to showing indoors, my first large-scale outdoor event marked a significant difference.
It was White Linen Night in Houston's Heights neighborhood, and there were thousands of people in attendance, many of whom were there specifically for the art. I still remember the feeling of vulnerability I experienced as they passed by my display. I felt exposed, and I was.
But the feedback I received was insightful, and it encouraged me to reflect more deeply on my artistic process. While I've always made things, I don't typically spend a lot of time pondering what I'm doing. I tend to follow my fleeting feelings and interests before moving on to the next piece. That's just my way of creating. However, that's also why I've recently started writing about my work - to think more critically about my approach.
One lady at White Linen Night stopped and spoke with me about the primitiveness of my work. She likened the way I "clawed at the canvas" to cave drawings. I often think about that exchange when I see my pieces on display today, alongside other artists, in my friend Billy's "Man-room." It brings a smile to my face.
I've never had a man cave, but I realize now that I've created a life that is like one. I retreat to my studio and let my primitive scrawls flow freely, just as I did years ago. It's a pure escape, and I think we all need that kind of space in our lives.
To my friend Billy, thanks for sharing your images! And to anyone else with images of my artwork on display, feel free to send them my way. As a token of my appreciation, I'm happy to offer a 35% discount code.
-Sergio Santos