In Your Space Series - "Personal Connections Through Historical Art: Recent Works Find a Home In Sunny Florida!"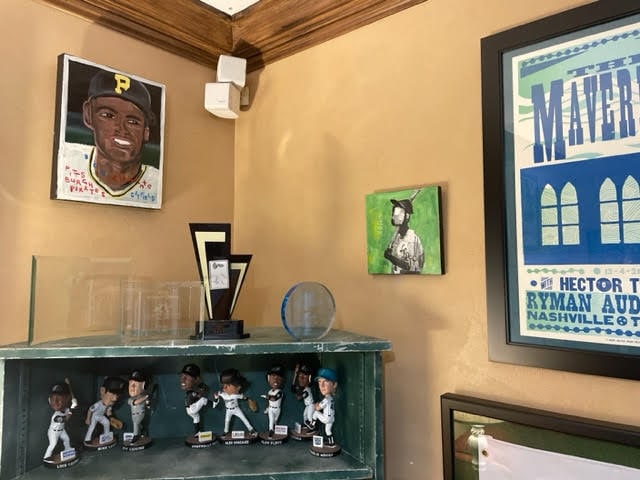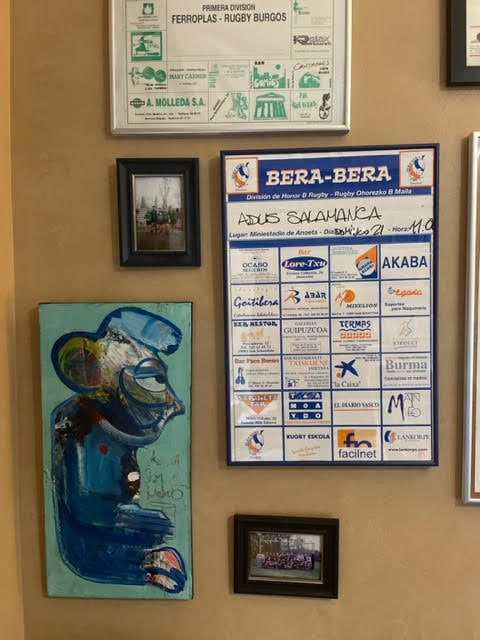 Hello, art lovers! Today, I am excited to share with you some of my art pieces that currently reside in my friend Chris's collection in sunny Florida. As I've mentioned before, I believe in the power of connection through pop art, and I am thrilled to see how my pieces resonate with people and become a part of their personal space.
Chris shares a fondness for Negro League Baseball history with me and acquired one of my paintings featuring Guy Ousley, a player from this era. In the process of gathering images for this project, Chris introduced me to the Negro Leagues Baseball Grave Marker Project, an initiative to place proper headstones on the graves of former Negro league baseball players. I was fascinated to learn about this project and how it brings attention to the important contributions of these players, and that Guy Ousley was a prominent part of the effort.
I enjoy incorporating historical themes into my pop art, and players from the Negro Leagues era have become a common motif in my work. Guy Ousley looks very at home in Chris's collection. I love that he's looking up at another piece I made of Roberto Clemente, as if he's watching his legacy evolve.
In addition to the Guy Ousley piece, Chris also acquired one of my Mayan-inspired pieces featuring a little monkey guy enjoying a cold drink. It's great to see how my studio pieces find a place in people's lives, and in this case, it has found a spot nestled among rugby posters, as if he's watching a match. Fun!
I am always excited to see how my pop art pieces fit into people's personal spaces. If you have any photos of my art in your collection, please send them my way. As a thank you, I am offering a 35% off voucher for your next purchase. Let's continue to celebrate the power of connection through pop art. Thank you for your support!