In Your Space Series - "Spreading Joy Through Art: Celebrating the Beauty of Connection"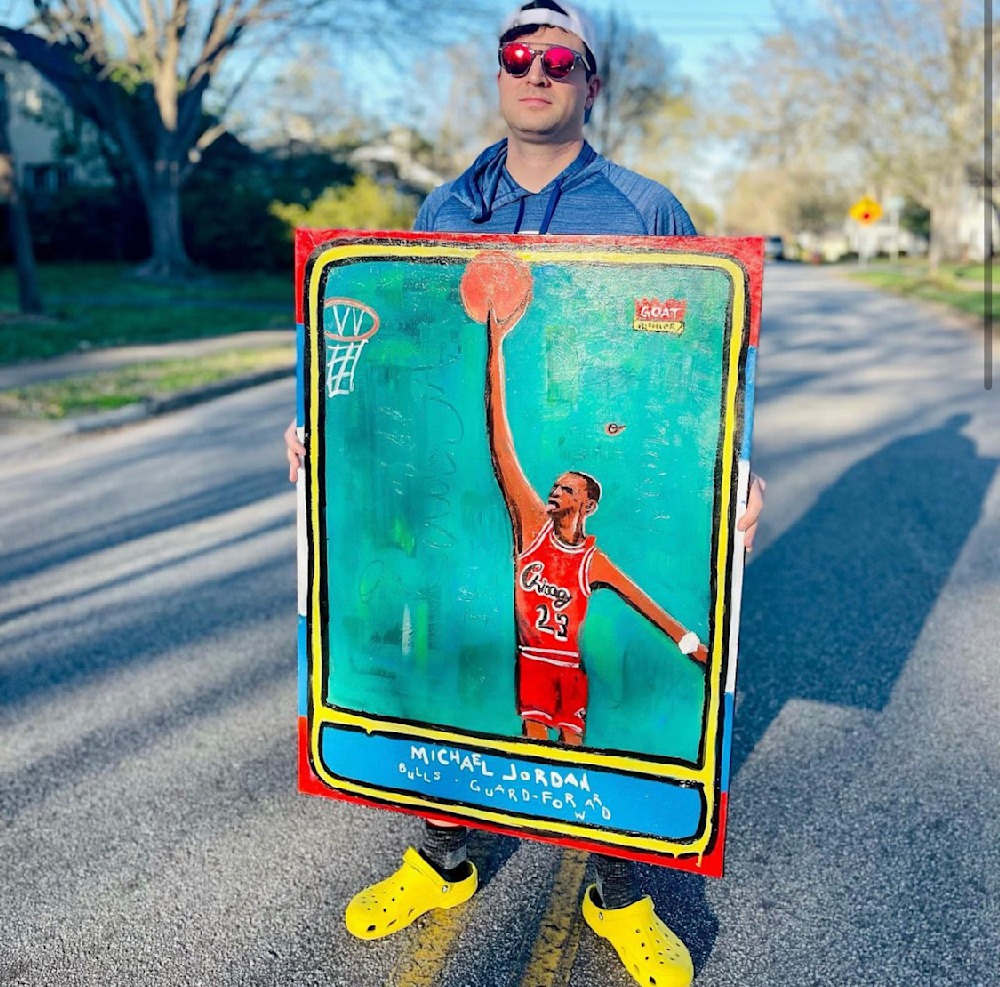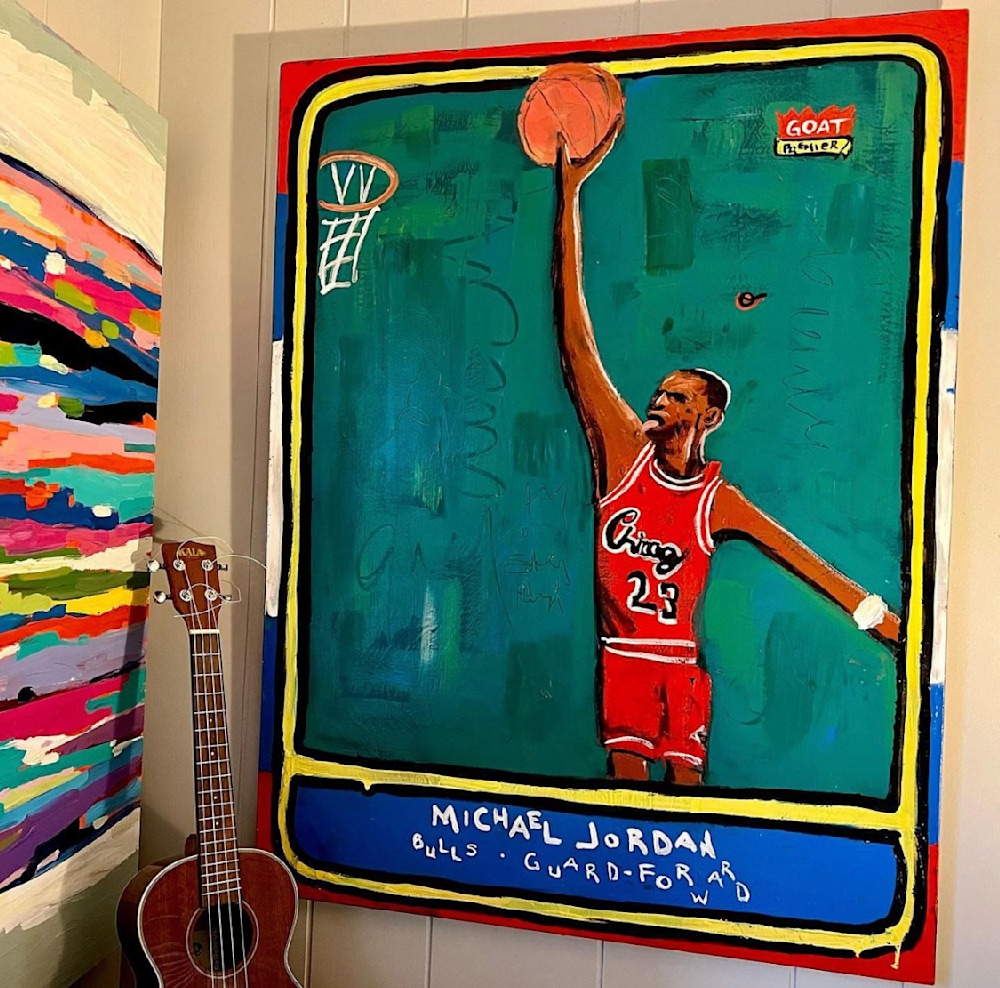 Hey everyone! I recently made a call for pictures of my artworks in their new homes, and I've been blown away by the response. The urge to do this was sparked by one particular artwork - my Michael Jordan painting of his rookie card that went to my dude Adam in South Carolina. He sent me a picture, and I was struck by the juxtaposition of the artwork in its new environment.
As an artist, I've made so many pieces over the years that I've lost count. The last time I counted, I was in the 4000s, but it's always amazing to see where they end up. It's like seeing old friends when I haven't seen the piece or pieces in a while. It's always a great feeling.
This Jordan painting is a more recent piece, and being a Chi-Town boy, this is one of those cards I still don't own but coveted when I was younger. I'm so not alone in that sentiment! Sports pieces are especially dear to me. It reminds me of geeking out on cards when I was in elementary and middle school, particularly.
As a bonus, I recently got to see a picture of Adam on instagram, with the artwork. It makes me happy when I feel like others share my joy for the pieces I create. I have so much fun making them, and it's incredibly fulfilling to see them bring joy to others.
Thank you to everyone who has sent in pictures of my artwork in their new homes. It means the world to me to see how they fit into your lives and spaces. If you have one of my pieces in your home, I'd love to see it!
Please feel free to send me a picture or tag me in your social media posts. As a bonus, I'll send you a 35% off code for sharing with me and allowing me to feature the work. It's and open call, so just get at me.
Let's keep spreading the joy of art together.
-Sergio Santos