The Daily Artist: Artistic Abundance: Fostering Creativity in the Next Generation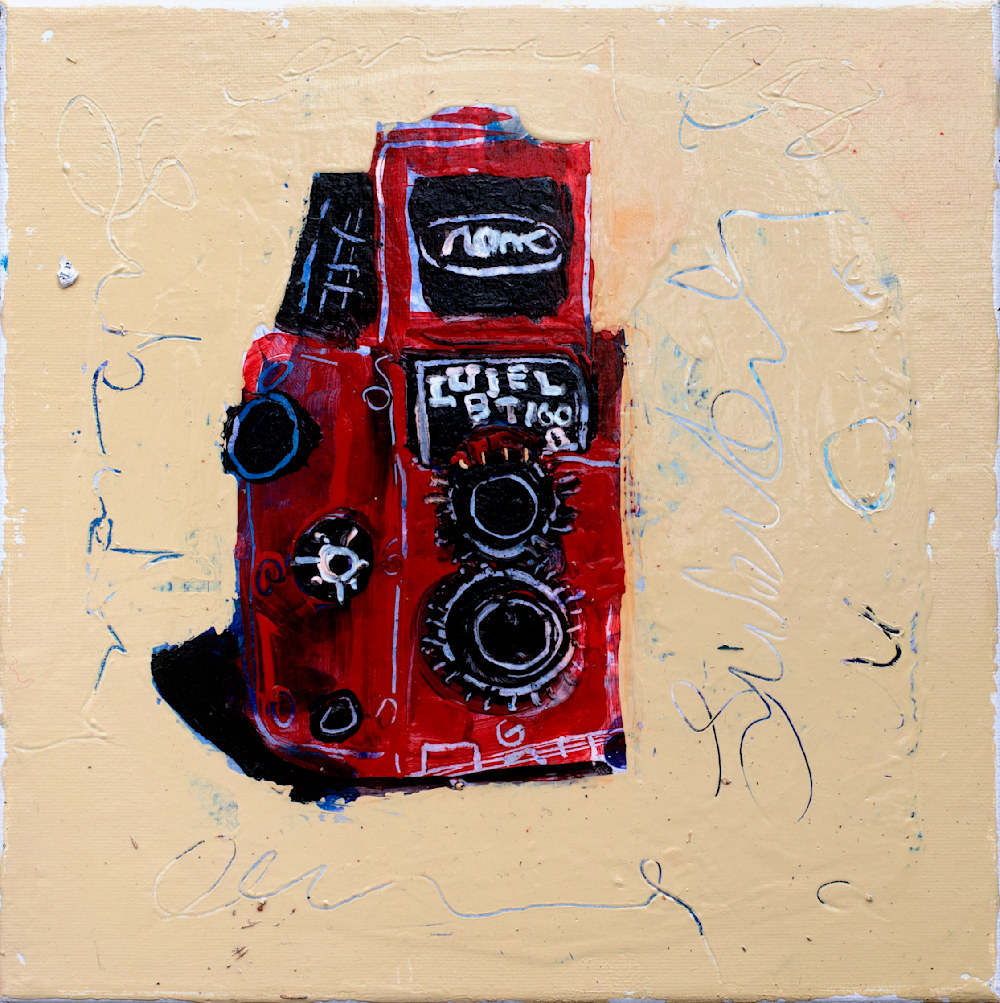 The Daily Artist: Artistic Abundance: Fostering Creativity in the Next Generation
Part of my daily routine revolves around ensuring that my kids have dedicated time for their artistic pursuits. Our house boasts transformed sections, functioning as working studio spaces, where a variety of materials eagerly await their imaginative endeavors—paints, clay, video and anything else their creative minds conjure. I take great pride in providing them with abundant artistic opportunities.
My own childhood differed significantly. While drawing and creativity were encouraged, it didn't reach the scale of artistic immersion that my children experience today. I don't harbor any grievances about it; rather, I recognize that not every household revolves around art, and not every parent is an eccentric artist.
One vivid memory stands out from a past Father's Day when we presented my dad with a Canon AE-1 camera. To my eyes, it was a magnificent marvel of machinery that captivated my imagination. Sneaking it out of my parents' room, I embarked on visual safaris, using the camera as a means to engage with the world around me. I think the camera scratched that extra creative itch I felt I was missing.
The anticipation would build as my mom collected our developed pictures from the pharmacy. She would carefully sift through the rolls, discarding the ones we didn't intend to purchase. Looking back, the process seems peculiar, how pictures worked in those days. I felt disheartened whenever my experimental works were discarded during that routine. It took years for my mom to realize that those discarded images were my artistic expressions. When she finally understood, she asked why I never spoke up. "I thought you didn't like my work," was my simple response.
Upon entering college, I eagerly enrolled in photography classes. One day, my dad grew frantic, unable to find his camera. With calmness, I revealed that I had been using it for my coursework. Little did I know that this would mark the genesis of my artistic painting career. I pushed the boundaries within the medium until the day arrived when I realized I had outgrown the realm of photography. I had been painting with the real world, and it was time to evolve my artistic medium and do what I feel like I had been trying to do along.
While photography will always hold a special place in my heart, witnessing my children embrace a full spectrum of creativity brings me immeasurable joy. Their unbridled enthusiasm and playful exploration in the realm of art inspire me to continue pushing the boundaries of my own artistic expression. I am grateful for the opportunity to journey alongside them and to share what was once my number one passion before they came into my life. Soaking in their youthful energy serves as a reminder of the boundless possibilities that reside within each and every one of us.
-Sergio Santos