The Daily Artist (Bonus Round): Camel Clutch in the Sky - R.I.P. Iron Sheik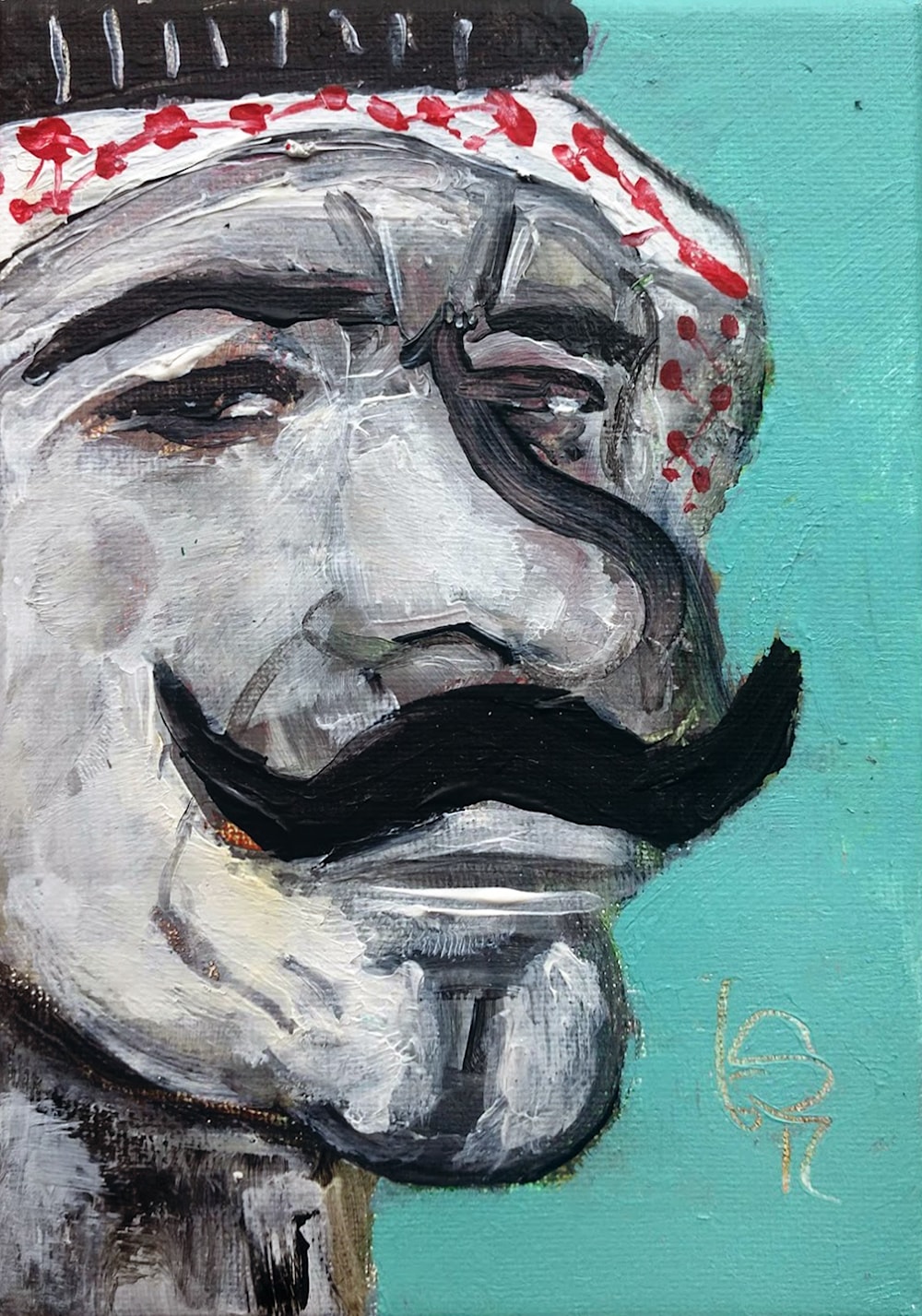 The Daily Artist (Bonus Round):
Camel Clutch in the Sky - R.I.P. Iron Sheik
WWF was not the first wrestling I ever saw, but it was certainly the loudest. The deliberate intention behind its loudness was evident during this cartoon era of wrestling, where even a show was created around the wrestler characters. There was no lack of hyperbolic heroes and villains. Among them, the bad guys always captured my attention the most. The Iron Sheik certainly glows brightest in that legendary roster.
After Saturday morning cartoons concluded, WWF would burst onto my TV screen, much to my parent's dismay. The Iron Sheik and Nikolai Volkoff would make their grand entrance, proudly waving their respective country's flags. They would demand everyone to stand as Nikolai belted out the Russian national anthem, and the crowd would respond with resounding boos and hisses.
I can't quite recall my exact age at the time. Was I 6? Maybe 7? But even at that young age, I understood the power of their manipulation over the crowd, and I reveled in it. It was an early lesson in storytelling. Without the presence of the villain, the sight of the American flag triumphing over the bad guys wouldn't have had the same impact. It was brilliant.
Sheik's Twitter feed could easily fill a book. One of my favorite tweets from him is the simple yet beautiful, "Fuck the Monday!" Succinct, just like the man himself. The heavens are richer today and most definitely more humbled. Rest in peace, mighty one.
-Sergio Santos