The Daily Rambling Artist: A Curator's Gaze: Finding Strength and Inspiration in Vulnerability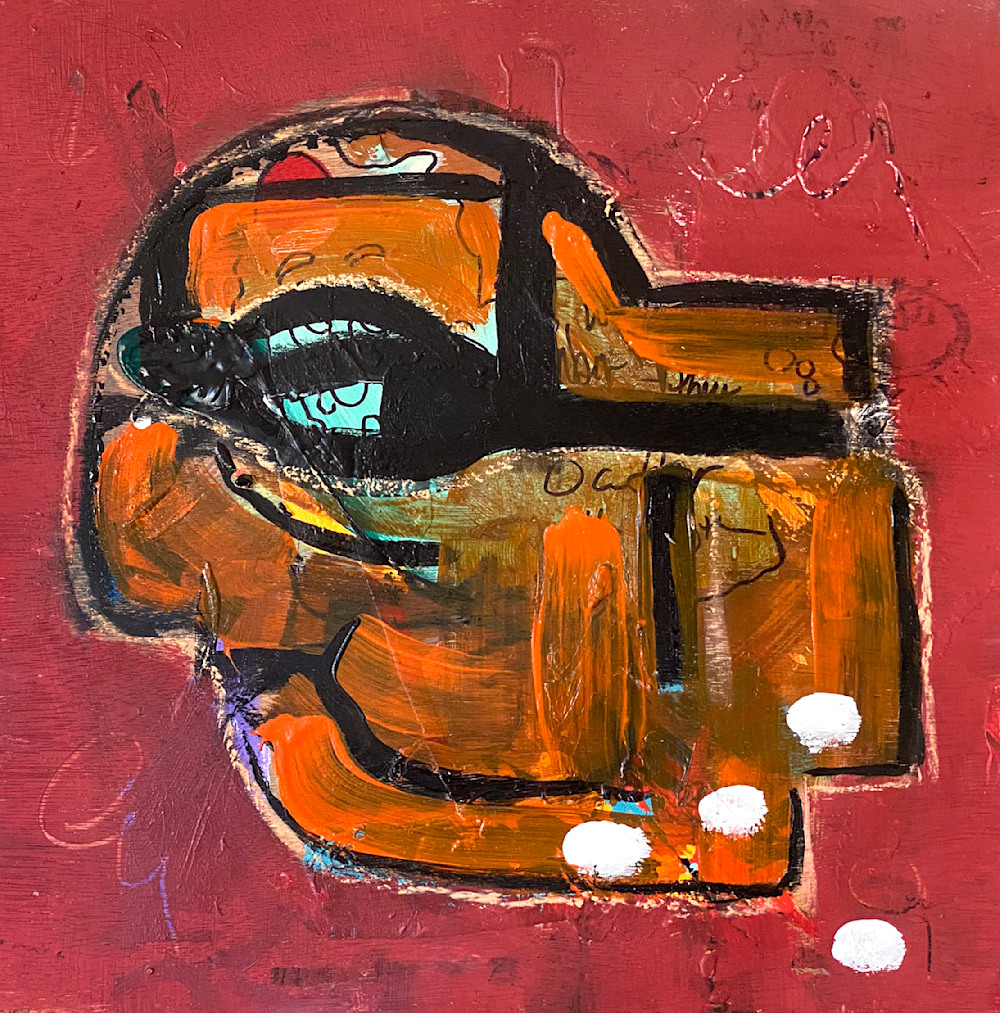 The Daily Rambling Artist: A Curator's Gaze: Finding Strength and Inspiration in Vulnerability
Whether in person or online, exhibiting artwork exposes a vulnerable side of me. With time, I've developed thicker skin in terms of this vulnerability, but there's a particular moment in my career that gave me a source of strength in this regard.
Many years ago, I made the decision to participate in a portfolio review. The reviewers each shed light on different aspects of the art game. For gallery reviewers, the game is clear: they need to keep their overheads covered and need to turn a profit. As a result, galleries seek artists whose work aligns with their narrative and has the potential for substantial financial returns.
This formula isn't inherently wrong; I understand the economics behind it. During that particular review, however, I began to see galleries in a different light. The reviews at this event felt like speed-dating sessions. I had 15 minutes to pitch my work to capture the reviewer's interest.
When I reached the Amon Carter Museum curator, his approach was different. He said, "I'm going to take five minutes to look, and then I'll talk to you." It was a foreign experience for me, and I was genuinely excited.
At that time, I wasn't a young artist; I'd weathered my fair share of seasons in the art world. What struck me about this exchange, however, was that no one had ever looked at my work with such meticulous care and thoughtfulness. It was an emotional 15 minutes. I remember feeling like I could burst into tears—not out of nervousness, but because his attention was a rare gift I'd been given.
I hung on to every word of those ten minutes. Much of what he shared continues to influence my artistic practice today. I often found myself wishing that every art viewer could be like him after the review.
As I look back on that pivotal moment, I've come to realize that while no one owes me that level of attention, it shouldn't deter me from pursuing more of these extraordinary connections. These encounters remind me of the profound impact that art can have on both the artist and the viewer, inspiring me to keep chasing such moments of deep engagement.
-Sergio Santos