The Daily Rambling Artist: Artistry and Parenthood - Weaving Dreams for the Next Generation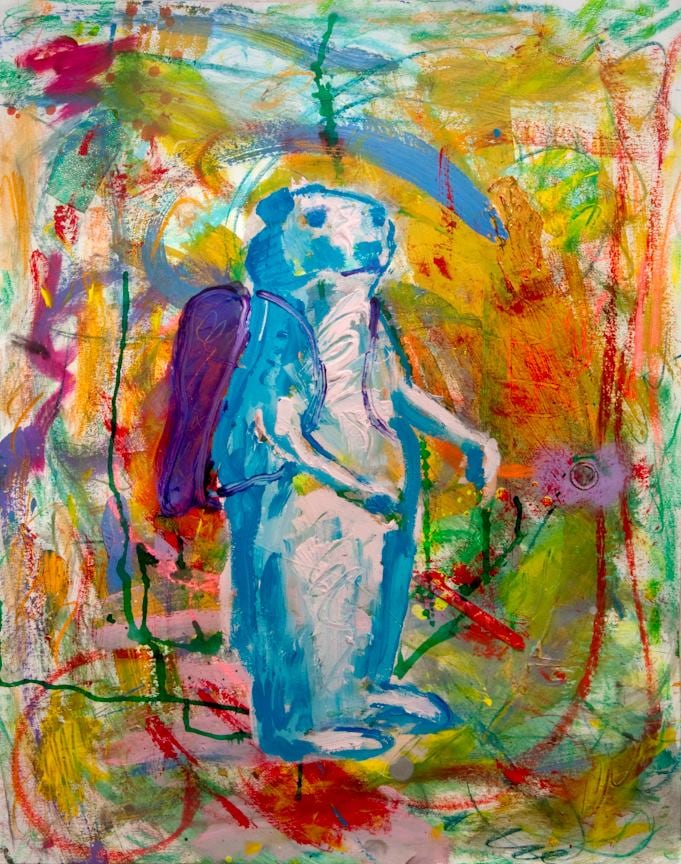 The Daily Rambling Artist: Artistry and Parenthood - Weaving Dreams for the Next Generation
Lately, I've been pondering my growing inclination to record my thoughts and philosophies. Part of this inclination stems from the advice I've encountered about self-promotion as an artist. The other part is the contemplation that arises from watching my little ones as they blossom and grow. The realization that my presence in their lives won't be eternal is a very real thing. Ideally, life will bless me with many more years, but even so, it seems fitting to leave behind a trace of who their old man was.
The impact of my children on my perspective is amazing when they came into my life. Even my dedication to my artistic pursuit underwent transformation. Logically, I should have pursued a stable, weekly paying job elsewhere. Yet, I couldn't shake off the memories of those who scoffed at the idea of art being my legitimate profession throughout my life. I think of those who might have their dreams invalidated in the same way, and then I think of someone doing that to my kids. I can't allow that to happen. The example is important.
I'm currently crafting a vision board, and I've come to realize how their influence has permeated every aspect of it. The images of family-friendly, safe cars. The layout of a home nestled in the mountains. The aspirations of trips to places like Disney, chosen with their enjoyment in mind. I've even contemplated investments that could provide for them after my time is done. The depth of my love for them is truly life's most precious gift.
Thoughts of my father surface as well. He's a man of few words, a trait inherent to his nature. I value him just as he is, yet I can't help but yearn for a glimpse into his inner world. A trail of his digital footprints, a social media narrative, would be invaluable. My mother, on the other hand, has a tendency to share abundantly, and for that, I'm grateful. Thank you, Mom!
Perhaps someday, my children will stumble upon these words. They might trace their father's journey through the labyrinth of social media – posts about artworks, writings, videos, and the miscellaneous content that has contributed to propelling my career forward. In addition to gaining an understanding of their father, I aspire for them to find solace in the path I'm forging. Whenever self-doubt creeps in, I wish for them to turn to the trail I'm leaving behind, banishing their uncertainties like whispers to the river Lethe.
-Sergio Santos