The Daily Rambling Artist: Block Parties and Arson: Igniting Creativity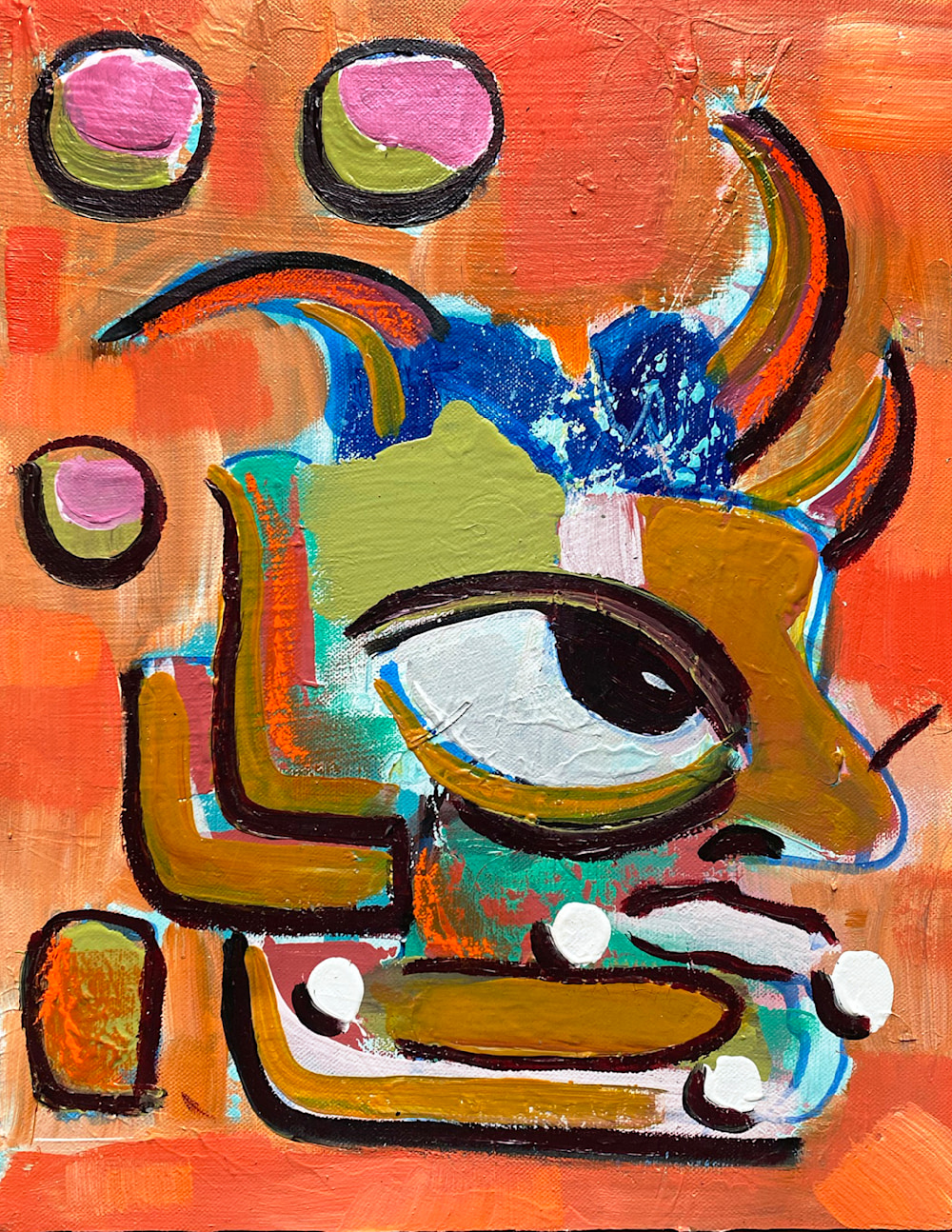 The Daily Rambling Artist: Block Parties and Arson: Igniting Creativity
I've often contemplated the dichotomy between writer's block and artist's block. My creative journey began with words, and I've come to understand the concept of writer's block to some degree. When it comes to my time in the studio, however, the concept of artist's block seems almost foreign.
In the world of writing, writer's block is a frustrating feeling of staring at a blank page or computer screen, literally. It makes sense to be affected by the nothingness of it all.
It's a different animal when I step into my studio. Being someone who has to schedule my studio time late at night, there are days when sleep is way more tempting than wielding a paintbrush into the night. But I've developed a routine for those uninspired moments.
In rare instances where the artistic muse doesn't immediately beckon, I turn to organization. I sort through paints, canvases, and sketchbooks. The act of physically engaging with my materials often awakens dormant ideas. It's as though the simple act of touch reignites the creative fires.
In the world of writing, my approach is slightly different, but equally effective. I sit down at the keyboard or pad and begin to write. It doesn't matter if the words make sense or if the sentences are coherent. The objective is to obliterate the intimidating blankness in front of me. Inevitably, ideas begin to trickle in, and the words start to come to sensical life.
In short, I've come to understand that creativity is akin to a combustible object. It doesn't ignite on its own like spontaneous combustion; rather, action is required to light the fire. Anyone empathizing with this type of block should not hesitate to strike that match and let creativity burn brightly!