The Daily Rambling Artist: Charging Dilemmas and Peripheral Inspiration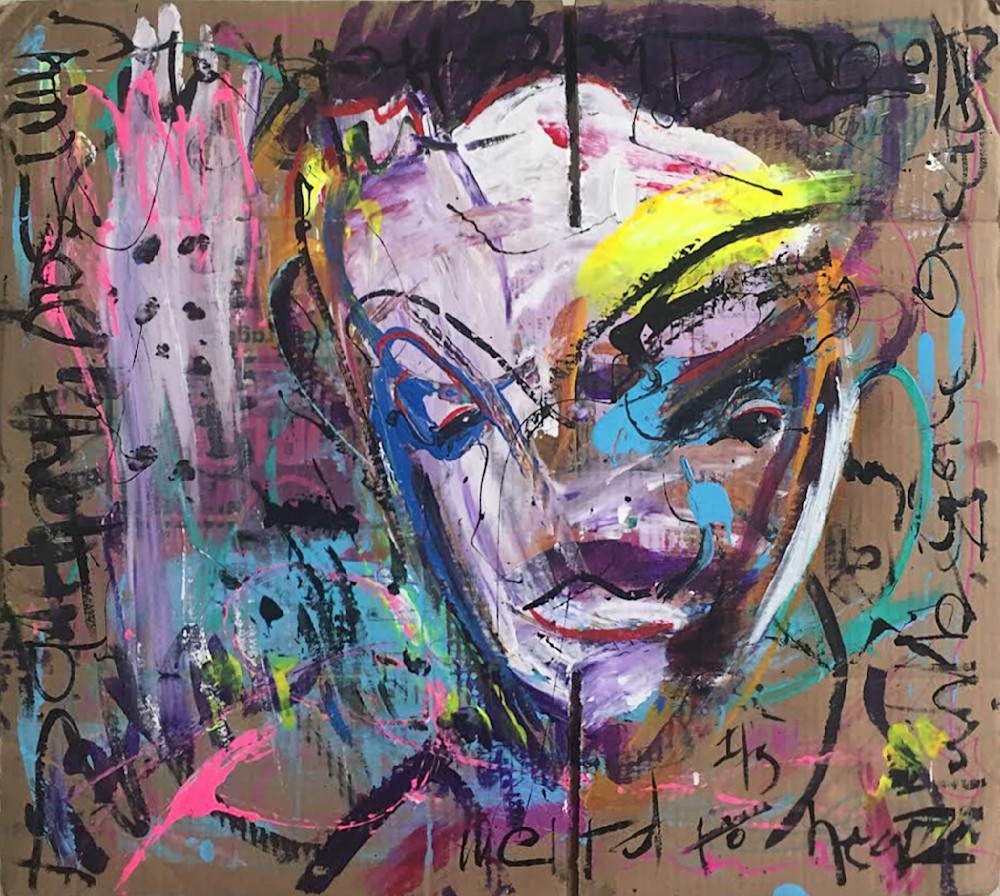 The Daily Rambling Artist: Charging Dilemmas and Peripheral Inspiration
When I first moved to North Texas, I made a new art friend. One day, he approached me with a request: he wanted to watch me paint. He chased the request by asking if the request was weird. I said it was, "Let's do it."
One evening, I went over to his place, ready to create. The only available canvas was a piece of cardboard. Normally, when I paint alone, I'm entirely absorbed in my thoughts. Having an audience is a different animal, and accordingly affects the work.
As we chatted and I started to work on my piece, his friend unexpectedly joined us. It was clear his friend had enjoyed a few drinks. I exchanged greetings with him and then returned to my painting.
As I continued to paint, the friend kept repeating, 'Gotta plug?' They'd banter, and then he'd slur it again, "Gotta plug?" It became a sort of mantra, echoing in the background as my hands moved the paint across the cardboard.
I lost track of time as this unusual chant persisted. Finally, I reached a point where I paused and looked up at the friend. And then, he slurred the question at me: 'Gotta plug?' This time, it was aimed at me.
I couldn't help but burst into laughter. As background noise, his question had been incomprehensible. But as he slurred the question and waved his phone at me, I realized he'd wanted a charger that whole time.
I laughed uncontrollably for a really long time. Eventually, I regained my composure and returned to my painting. As I continued, the piece transformed into an abstract portrait of the moment when the world seemed obsessed with the simple question, 'Gotta plug?' When I say inspiration is everywhere, I really mean it!
-Sergio Santos