The Daily Rambling Artist: Flipping the Script: Making the Most of What You've Got... Even If It's a Little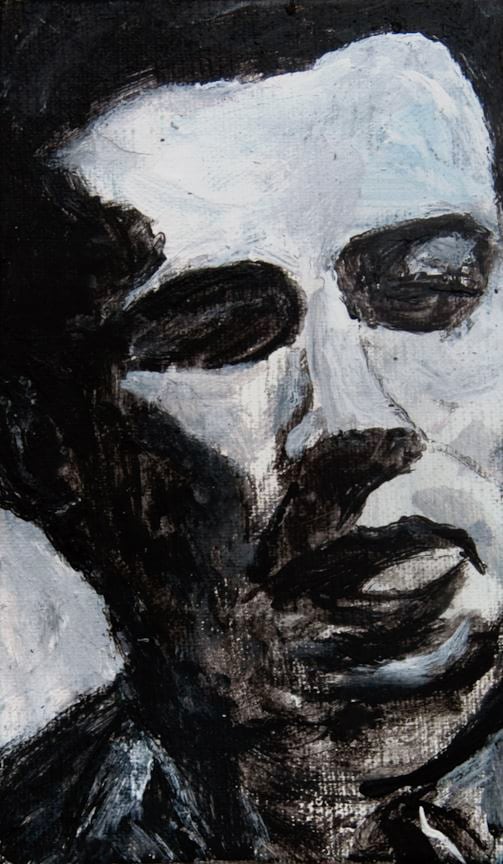 The Daily Rambling Artist: Flipping the Script: Making the Most of What You've Got... Even If It's a Little
I've always believed that there's a lesson to be found in every corner of life. Recently, my friend Jon stirred up memories of the old days when we used to quote movies endlessly. One of our all-time favorites was Benicio Del Toro's iconic role as Fenster in "The Usual Suspects." We'd go around saying, 'I said, he'll flip ya,' complete with the distinctive flipping hand gesture that Del Toro masterfully portrayed in the scene.
Years later, I saw an interview where Del Toro delved into his approach to the character. He approached the director, recognizing that his character, Fenster, was pushed into the background and his lines were not pivotal. So, Del Toro proposed an idea to the director – he could make the character's speech truly unique.
For those unfamiliar with the movie, Fenster's speech is delivered in almost unintelligible gibberish. His words lack clear annunciation and tend to meld together. The performance is brilliantly hilarious. The character is one of my all-time favorite movie performances.
Del Toro's approach wasn't new to me philosophically, but it served as a reminder of the enduring value in exploring different ways of appreciating and thinking about various art forms. It's what I cherish about immersing myself in diverse art forms beyond my own painting. Each medium offers a unique lens through which to view the world and absorb its lessons.
Del Toro took the meager script he was given and turned his role into a standout part of the entire film. It's a philosophy I've long embraced – making the best of what you have, wherever you are, whether you're working with abundance or scraping by with very little. Throughout my career, I've often found myself in the latter situation, but I've learned to squeeze and appreciate every drop of potential out of those limited resources.
-Sergio Santos