The Daily Rambling Artist: I Know You Are But What Am I? - Remembering Pee Wee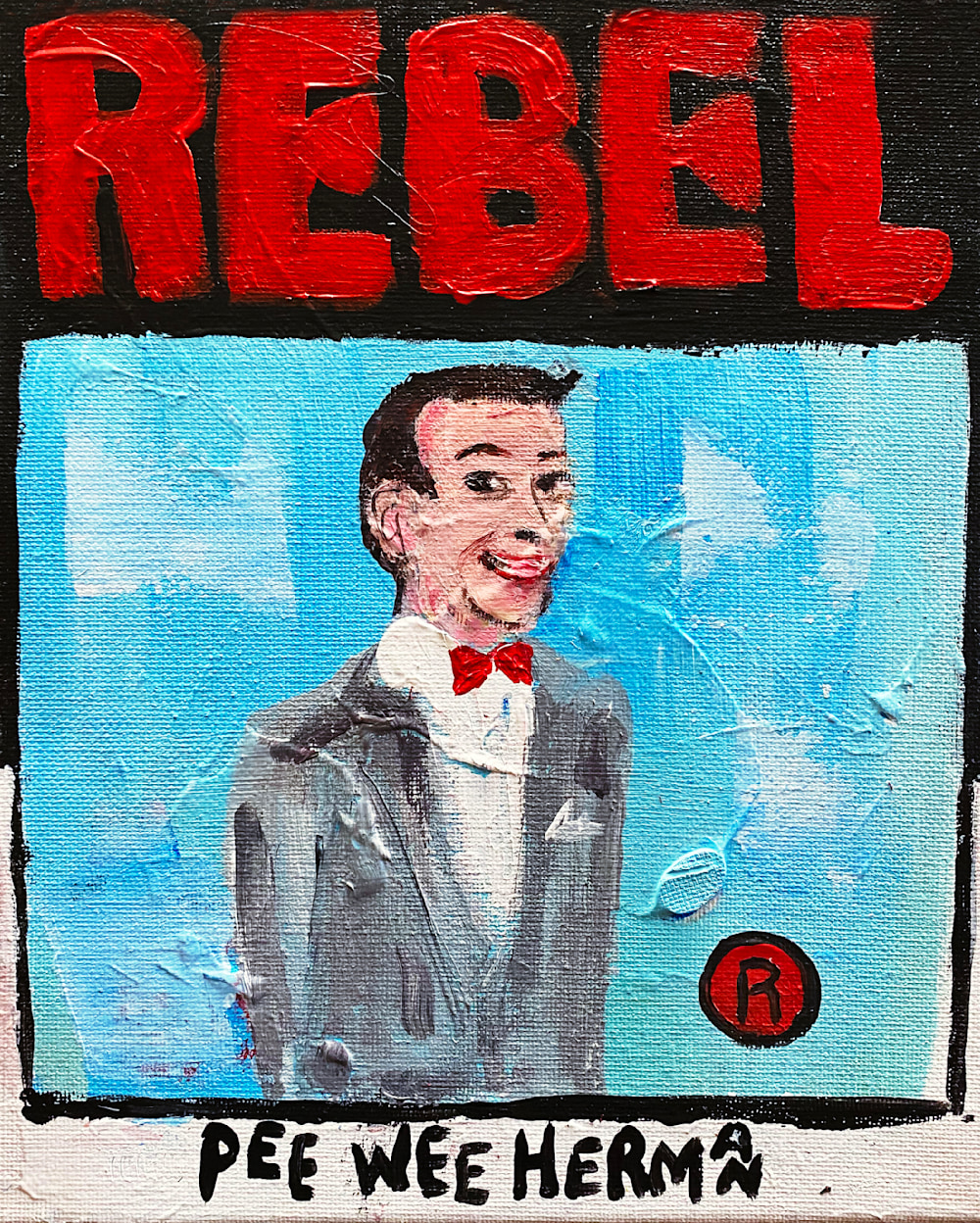 The Daily Rambling Artist: I Know You Are But What Am I? - Remembering Pee Wee
I distinctly remember the moment I first saw the trailer for Pee Wee's Big Adventure. The world depicted in that snippet was so captivating that I immediately wanted to immerse myself in it. Despite my desperate desire to see the film, my father was not a fan of Pee Wee, dismissing him as ridiculous. But that was precisely the appeal of the character for me – his silliness was the whole point, and I still find myself arguing with my dad about it to this day.
Once I finally got my hands on the rental, nothing was going to stop me from making my own copy and watching the movie over and over again, just like Pee Wee interrogating his friends in the basement scene. My sister and I knew the lines from both Pee Wee's Big Adventure and Big Top Pee Wee by heart. That's twisted, I know, but there was nothing that made us happier. Even more twisted, I still know the movies verbatim.
Pee Wee's Playhouse was a delightful Saturday morning treat. During its airtime, from the insane opening credits to the closing credits, I would spend my time gazing at the set of the show, imagining all the magical and unseen things that took place there. It was like a mental workout for my imagination.
Pee Wee always had a way of bringing a smile to my face. He was the embodiment of that protected inner child that I not only often write about but also put into practice every time I step into the studio.
I have countless cherished Pee Wee memories, but one particularly poignant one occurred during a Howdy Doody tribute show. Different personalities were talking about the impact Howdy Doody had on them. Suddenly, it cut to Pee Wee, who tearfully recounted watching the last episode and bidding farewell to Howdy as the show went off the air. Today, I feel your pain, Mr. Reubens. Rest well, sweet prince.
-Sergio Santos