The Daily Rambling Artist: Joyrides and Baby Jars of Paint - A Short Summer Respite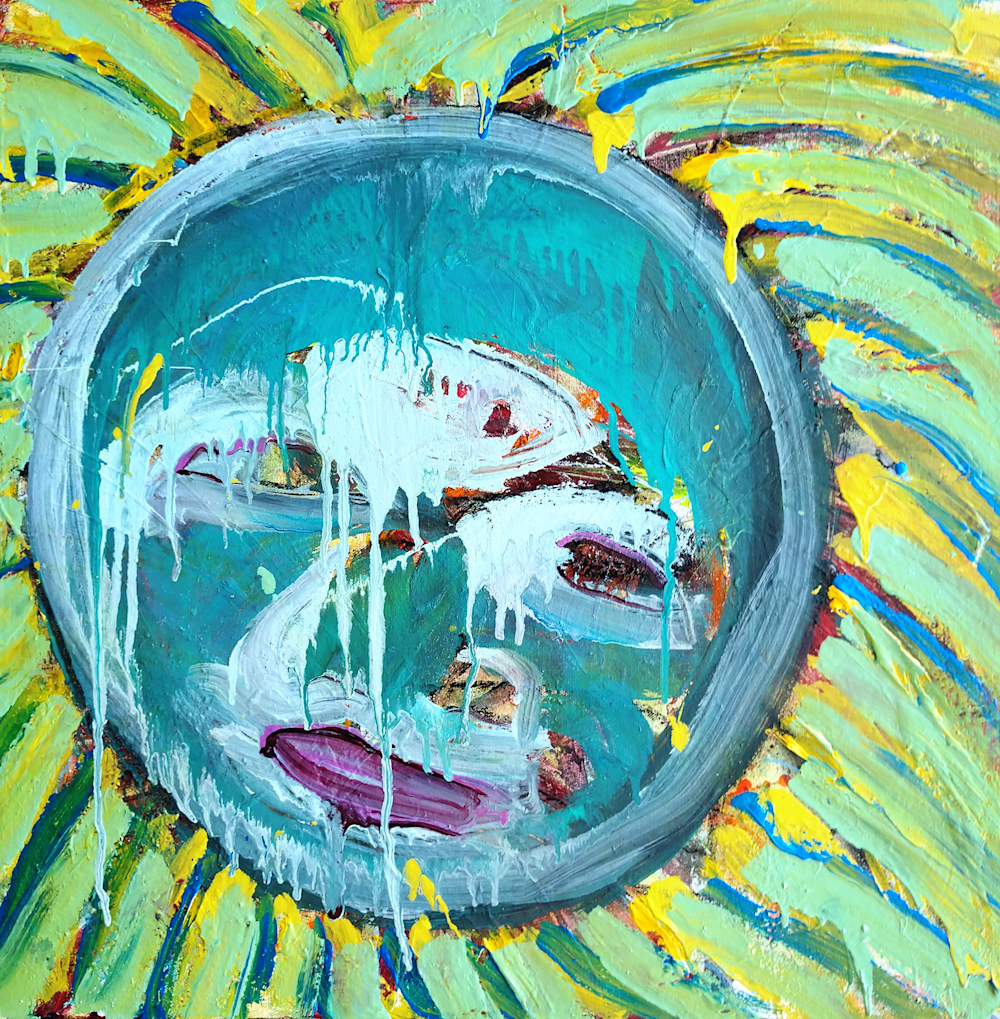 The Daily Rambling Artist: Joyrides and Baby Jars of Paint - A Short Summer Respite
During my time in Houston, family cookouts were a familiar sight on Sundays or Saturdays, and these gatherings held a special place in my heart. Among them, the moments when my uncles joined us were particularly cherished. Tio Lito's captivating Spanish ramblings had a beautiful cadence that was often accompanied by joyous laughter. To this day, I deeply miss the musical rhythm of his words and the infectious laughter that filled those gatherings.
One of those weekends, while I was lost in my own world of thoughts and reflections, I stumbled upon a box of items my parents had been cleaning out from their shed. As I sifted through the memories, my hands came across a small plaster piece I had painted when I was nine years old. The image depicted two kids in a car, laughing and driving—a joyful moment frozen in time.
My mom, who was beside me, noticed the recognition on my face and said, "I remember when you painted that. You thought it was the most beautiful thing in the world. You would just look and look at it." And she was right. The moment was very special to me.
At the time of this piece, my sister was just a few months old, and summer had arrived. My mom, always resourceful, sought activities to keep me occupied. She discovered a local park offering art classes for a mere five bucks. I excitedly joined, along with two other kids. The tiny baby food jars of paint in brilliant colors fascinated me, and I carefully selected the loudest and brightest one—a treasure in my young eyes.
The art class continued for a few sessions, but sadly, due to lack of interest, it eventually came to an end. In fact, I believe the last class was just me, and that's when they decided to cancel it altogether.
I often imagine the meeting that sparked the idea for the art program at the park. Perhaps someone said, "Hey, we need to have art for the kids." I think about how thoughtful that was, and even though it was cancelled due to lack of mass adoption, it meant the world to me—a kid with little else to do during the hot Houston summer.
-Sergio Santos