The Daily Rambling Artist: Strange Waters - Protecting the Inner Kid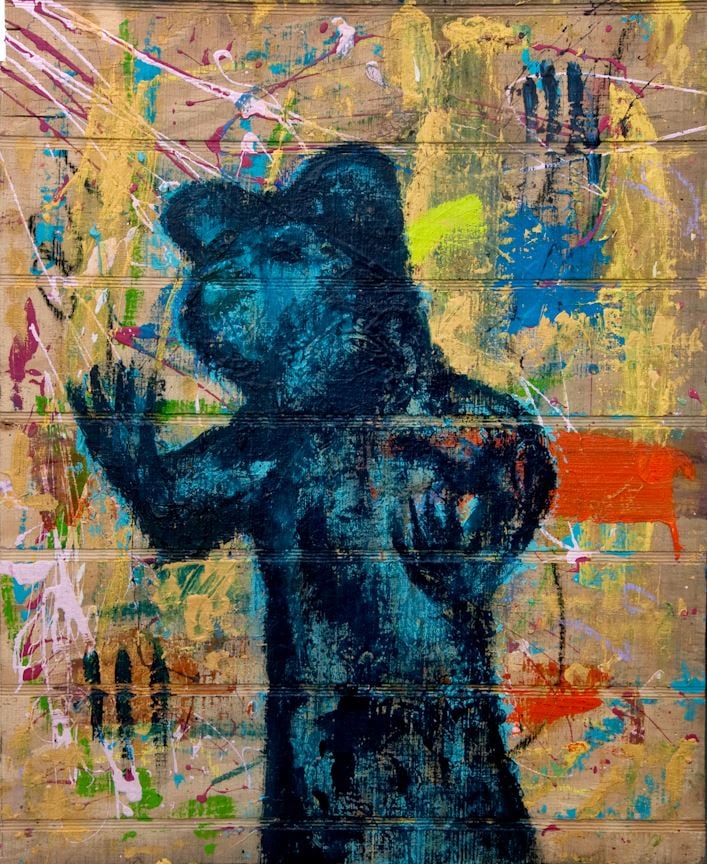 The Daily Rambling Artist: Strange Waters - Protecting the Inner Kid
I've always been very pensive and thoughtful about the creative process. Writing about it every day, however, is bringing me into strange waters. I focus mainly on what I experience as an artist because that's what I know best. But then there are moments where I'm thinking, "Do I?"
I recently wrote about being exhausted at the end of the day, and then that second wind kicks in. I can feel the dopamine awakening me, and then my hands keep moving from piece to piece, and pieces keep piling, and piling compulsively until I have to make myself stop, but really, that's like some other guy.
Like, who is that? I've thought about this a lot. And why have I harbored and protected him all my life? Is it that inner kid I was talking about? Why is everything so euphoric when he comes to life? Is that what God is? Is God pushing that guy's hands, and then things appear?
I'm asking questions, but I don't know that I have answers. But it is like someone else takes over, and I'm just kind of watching. Or is it? This isn't a protest, and I'm genuinely as confused as I sound; I just really wonder as I trust the process and create more artwork.
-Sergio Santos