The Daily Rambling Artist: The Brush Strikes Back: Yoda, Grandpa, and Me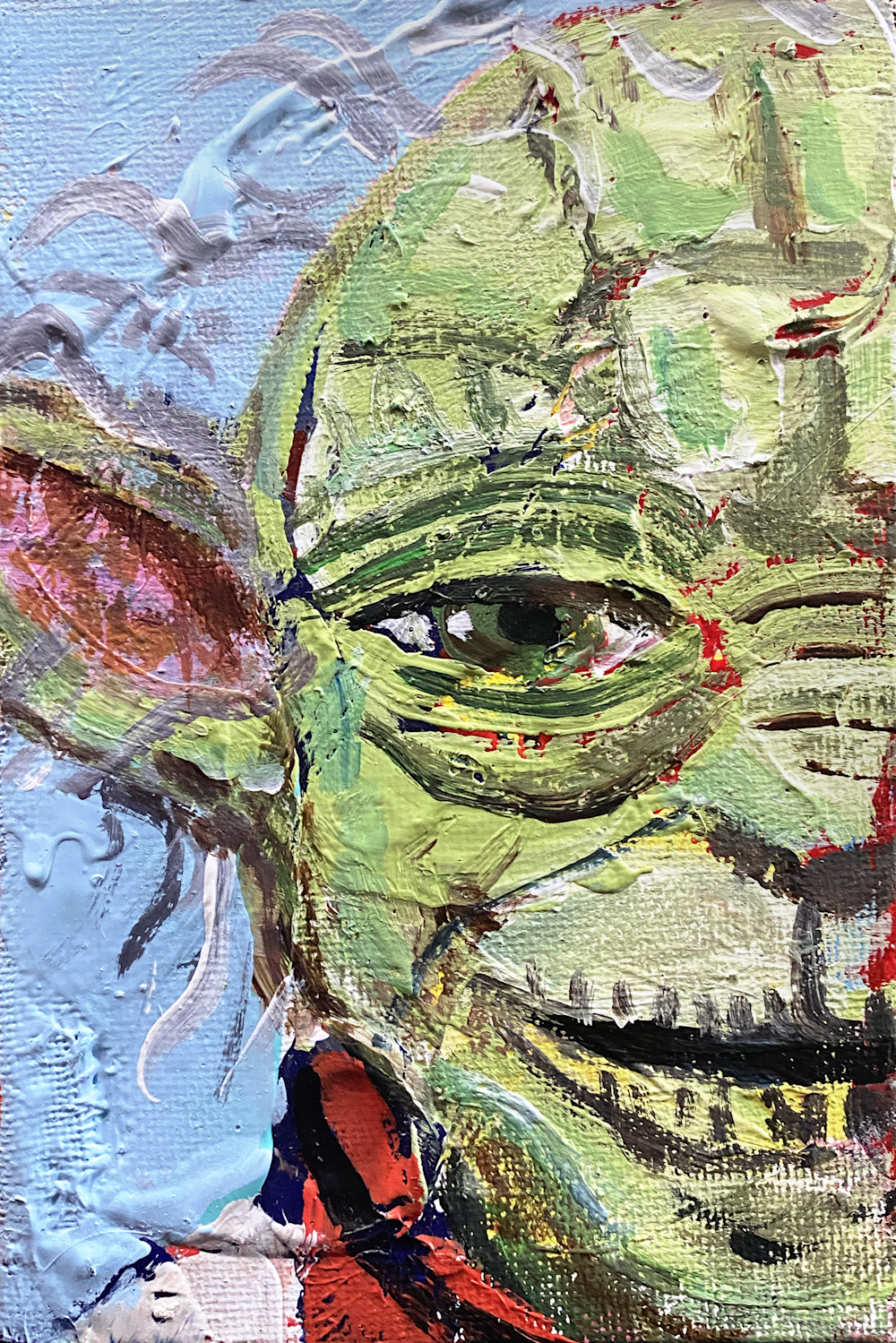 The Daily Rambling Artist: The Brush Strikes Back: Yoda, Grandpa, and Me
I find myself painting Yoda whenever I'm filled with happiness. It's an odd ritual, but there's a special reason behind it - Yoda reminds me of my grandfather. Which is such a weird thing to say out loud.
My grandfather passed away when I was just 12, and he certainly didn't resemble Yoda physically, but the more I reflect on it, the more I see some remarkable similarities.
One of the most striking parallels is Yoda's mischievous, knowing smile. My grandfather had a similar smile, and he often had a knack for saying things that sailed right over people's heads.
He would then sit there, quietly chuckling to himself, at the punchline the rest of the world had missed. It's a trait that I'm quite certain I inherited from him.
I never had the privilege of meeting my mother's parents, which makes the time I spent with my dad's parents all the more precious. Even though the quantity of time we had together was limited, the quality was immeasurable.
Whenever I pick up a brush and start painting the diminutive green Jedi, I'm really thinking of my grandfather. It's as though he's right there with me, a guiding presence, making every movement of paint a reminder of the joy and kindness he brought into my life.
-Sergio Santos
#YodaPainting #GrandpaMemories #OddHobbies #FunnyFamilyConnections #ArtisticInspiration #ChuckleChronicles #JediBrushstrokes #LaughterLegacy #HappyPainting #ColorfulBond