The Daily Rambling Artist: Wrestling With Ideas and Painting the Questions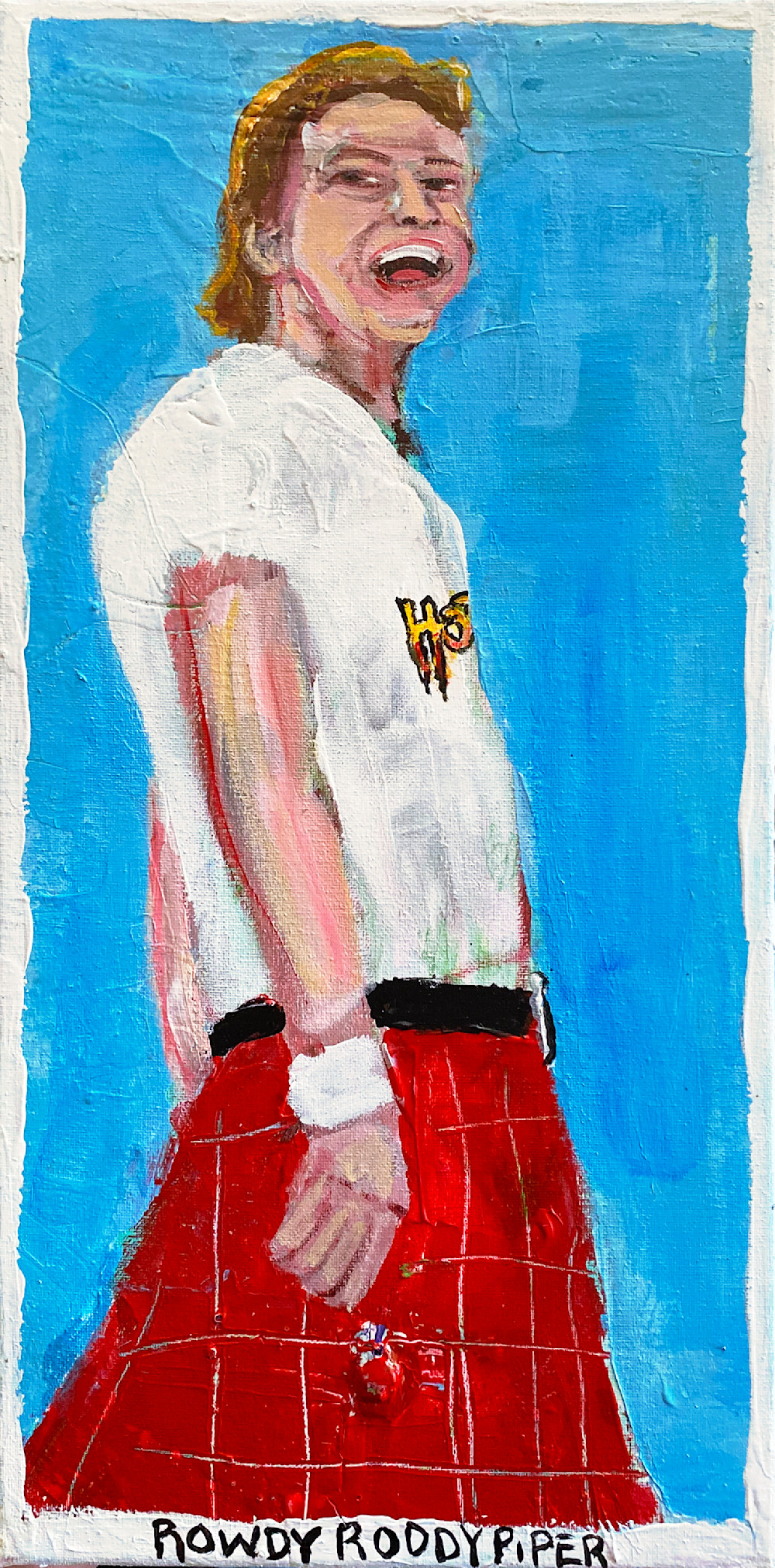 The Daily Rambling Artist: Wrestling With Ideas and Painting the Questions
"Just when they think they got the answers, I change the questions." -Rowdy Roddy Piper
Lately, I've found myself reflecting on the various creative elements I've been weaving into my art practice: the daily writing, the daily videos, the weekly 22-minute meditative rambles, and whatever else I might come up with next. Often, I ask myself, "Why am I doing all of this?" The easy answer is marketing, but when I more pensively reflect, I remember Socrates.
The Socratic method, at its core, is a method of inquiry and dialogue. It's a process of using questions to spark critical thinking, challenge assumptions, and guide individuals toward self-discovery. It encourages open-ended inquiry, a quest for clarity in definitions, and the testing of ideas. It's aim is to cultivate deeper insights and understanding through thoughtful conversation.
What I've come to realize is that the Socratic method has become intertwined with my art. It's the essence of what drives me in my creative endeavors. When I view my multimedia activities and outlets through this lens, their purpose and significance become clearer.
Art has always been a dialogue to me. It's a conversation I have with myself, an internal exploration of ideas, emotions, and experiences, and ultimately with an outside audience. When I'm in the studio, I'm in constant dialogue with my thoughts. It's where many of my ideas are born, and sometimes, it's where I find answers to questions I hadn't even fully articulated.
Occasionally, my father is kind enough to look after my kids during the day, so that I don't have to chase paint into the depths of night. When I pop my head out of the studio, he often asks, "Did you finish?" My response is always the same: I'm never finished. There are always more questions to explore.
I'm aware that this journey does not have an endpoint, even when my time ultimately comes to a close. My artistic pursuit has more fully become a journey of constantly asking questions, engaging in an ongoing dialogue with creation, and seeking not just answers, but a deeper understanding of the questions themselves.
-Sergio Santos