They Daily Rambling Artist - Picture-Perfect Obsession: The Burger King Snappy Meal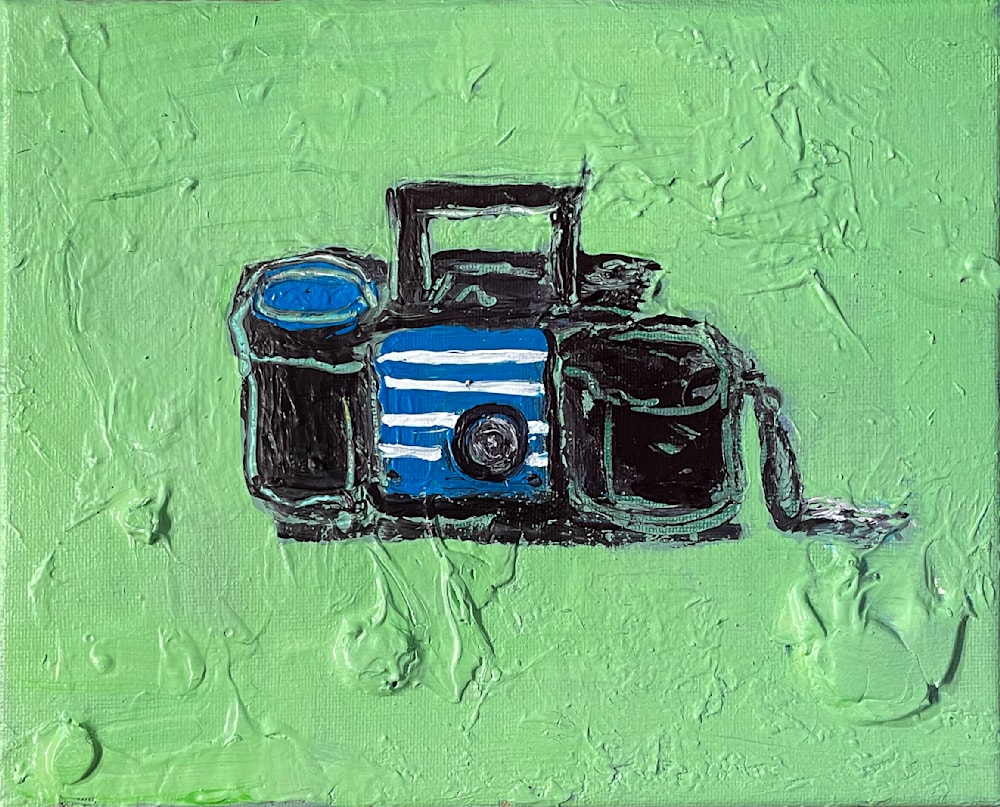 The Daily Rambling Artist - Picture-Perfect Obsession: The Burger King Snappy Meal
I was talking with my friend Steve last night, and this memory flooded back. In fourth grade, he came to school with this 110 film camera that he'd gotten at Burger King. My eyes widened at the tiny machine with fascination.
My unsuspecting parents had no idea that Steve had just awakened a monster in me, one that would badger them incessantly until I had one of those little cameras in my ravenous fourth grade hands. Finally, the day arrived.
From a very young age, cameras had fascinated me. The idea that tiny machines could extract likenesses from reality was enchanting. The Burger King camera was an especially miniature wonder. It had a small plastic frame on top that flipped up, revealing a tiny square that would become my canvas for storytelling.
I spent weeks peering through that little square, honing my skills in composition, and contemplating how those four corners held the power to encapsulate narratives. It felt like magic in my hands, and is one of those moments from childhood that's never left me.
-Sergio Santos
#BurgerKingCamera #ChildhoodMemories #TinyPhotography #Nostalgia #PhotographyPassion #FastFoodCollectibles #Obsession #MagicOfMoments