In Your Space Series - "Transforming Spaces: How Art Can Change Minds and Homes"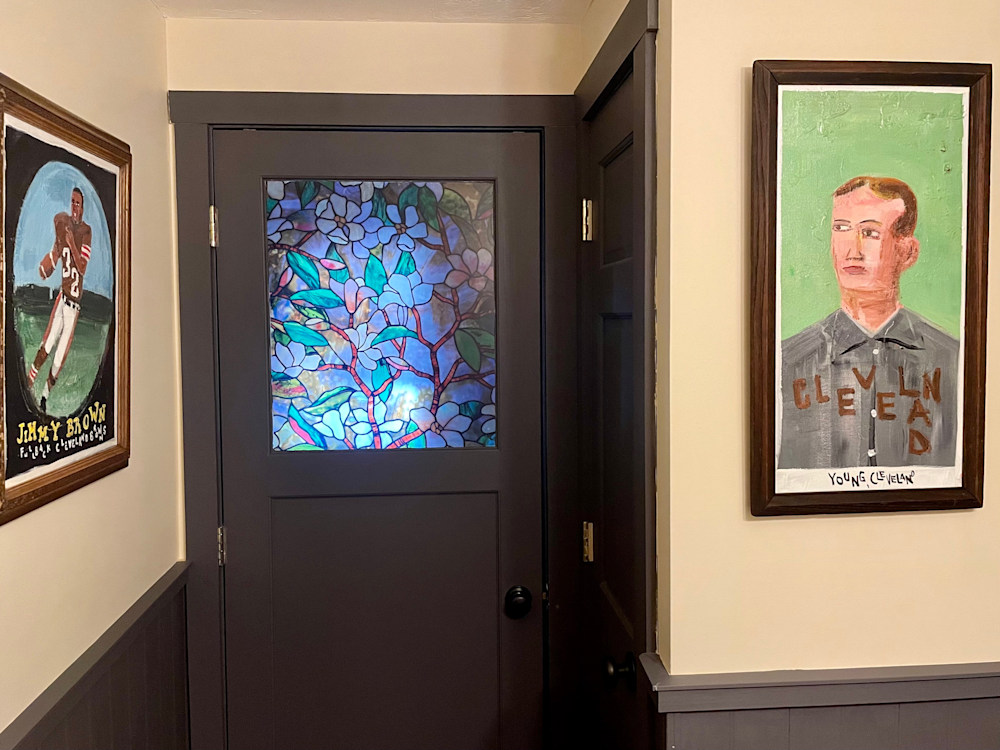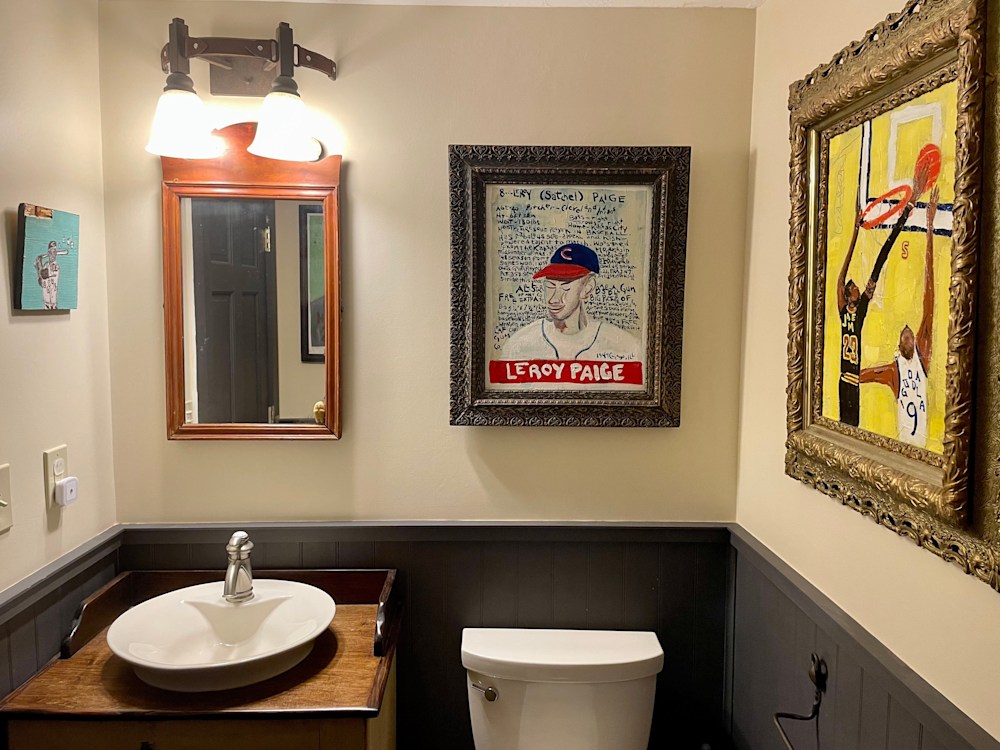 "Transforming Spaces: How Art Can Change Minds and Homes"
"I'm a native Clevelander who recently relocated to the Boston area. Our new home is filled with artwork, but my wife hates sports, so I was granted the downstairs bathroom space for Sergio's paintings. She will probably never admit it, but I think she kind of likes them." - Tyler
As an artist, one of the greatest joys is creating work that resonates with people on a personal level. It's heartwarming to know that my art can evoke memories, transform unexpected spaces, and even change minds sometimes.
Nostalgia is definitely at the heart of my work a lot of the time. I often draw inspiration from my childhood obsessions with baseball cards and wrestling figures. Painting about these subjects, especially in the past few years, brings me joy, and I'm grateful to be able to share that joy with others through my artwork.
Tyler's collection goes deep old-school, which I love. For some strange reason, I'm nostalgic about things I never experienced personally. I guess it's the folklore of it all—they're legendary!
The Satchel Paige painting in his collection brings me particular joy. Tyler had seen another piece I had created of Rickey Henderson, where I put the back of the card into the sub-painting of his 1980 rookie card. It's cool to know that people are paying attention, and even cooler when they run with that studio vibe and we collaborate through a custom art piece in this manner.
Thank you, Tyler, for sharing your story with me. It's an honor to know that my art has brought joy and life to your home.
If you have pictures of my work in your home, please don't hesitate to share them with me. As a token of appreciation, I offer a 35% off voucher for any imagery you share.
And if you're interested in exploring how my artwork can transform your space, please reach out. I would love to collaborate with you and bring your vision to life.
-Sergio Santos
#satchellpaige #larrydoby #lebronjames #jimmybrown #cyyoung